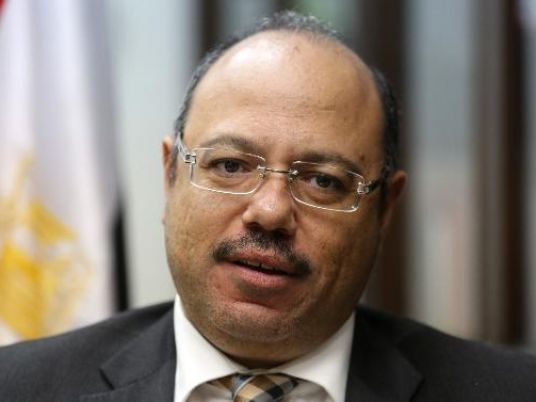 Egypt's finance minister welcomed on Friday a revision of ratings provider Standard and Poor's outlook on Egypt from "stable" to "positive".
Standard and Poor's updated its rating earlier on Friday, citing "gradual economic recovery."
The upgraded rating helps ease the funding of Egypt's economy and encourages international and regional financial institutions to offer further funding, state news agency MENA cited minister Hany Kadry Dimian as saying.
Egypt's economic outlook has witnessed several upgrades in the past few months, as elected President Abdel Fattah al-Sisi's administration has largely focused on fixing Egypt's battered economy since Sisi took up post last June.
Credit ratings firm Standard and Poor's had upgraded Egypt's credit ratings in November 2013, whereas ratings firm Fitch took a similar step last December, following a series of decreasing credit ratings since the January 2011 uprising which toppled the regime of former President Hosni Mubarak.
The last upgrade was last month, when credit ratings provider Moody's upgraded the Egyptian government's bond rating to B3, with a stable outlook, rising from Caa1.