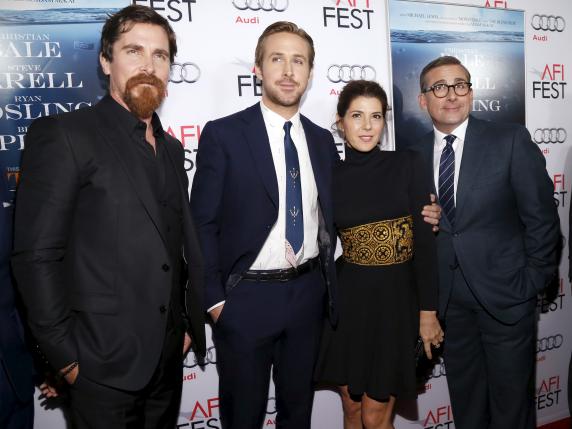 Michael Lewis' "The Big Short: Inside the Doomsday Machine" comes to cinema screens next month in a Hollywood adaptation of the best-selling book about the 2007 financial crisis.
"The Big Short" film, which stars Steve Carell, Ryan Gosling, Christian Bale and Brad Pitt, is based on the true story of four people who foresaw the credit and housing crisis.
"There was a level of fraud on a national scale that people were not privy to that could happen again tomorrow," Carell said at the film's premiere at the American Film Institute's AFI Fest on Thursday evening.
"I think it's a cautionary tale and I hope it starts conversations about how to change things and to avoid it happening again because it could be far worse next time."
A New York Times best-seller for 28 weeks, "The Big Short" book followed Lewis' previous volumes that inspired the 2009 and 2011 films "The Blind Side" and "Moneyball."
The movie's actors said "The Big Short", directed by "Anchorman" director Adam McKay, was a learning experience in the world of finance and real estate.
"Like most people, I thought I knew and I really didn't and I learned a lot from reading the script, I learned a lot from making the film and I learned a lot from watching the film," Gosling said.
"I think Adam McKay is a … really great talent for taking this information that feels alienating and somehow make it very inclusive and accessible and entertaining."
The world premiere of "The Big Short" marked the closing of the AFI Fest film festival.