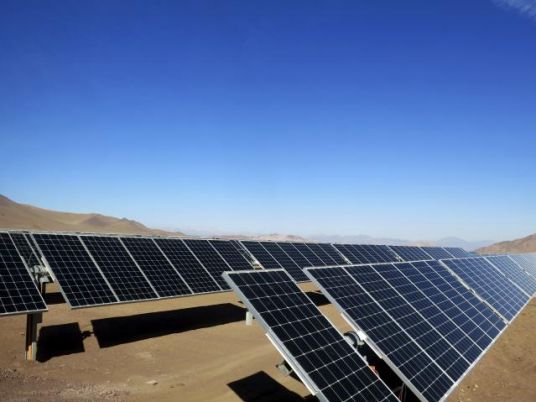 Minister of State for Military Production Mohamed Saeed el-Assar, and President of Cairo University Gaber Nassar inaugurated on Sunday a solar power station with a capacity of 660 kilowatts to feed 13 buildings in the university campus and the building of the Arab Council for Postgraduate Studies.
Assar said that the station was set up by Benha Electronic Industries, a subsidiary of the National Organization for Military Production, which took three months to be built and contributes to providing electricity through permanent and clean energy.
He explained that there is a contract to install another station with a capacity of 250 kilowatts, which will be completed within two weeks, at a cost of LE4.37 million. The ministry has concluded 44 projects for installing solar panels in some schools, educational establishments and various ministry buildings.
Gaber Nassar said the station contributes to providing electricity through the grid at a capacity of 1.3 MW annually, worth LE1.4 million; pointing out that it is the largest solar power station ever designed by the Ministry of Military Production for an Egyptian institution.
Nassar added that this is the first of a set of stations down the pipeline that have been agreed upon with the Ministry, as currently work is underway to establish another solar power plant at the Faculty of Agriculture, Cairo University.
He explained that with the completion of all these stations, the electricity used by Cairo University will be up to 90% generated from solar energy, at savings of LE30 million, which constitute the cost of Cairo University's electricity consumption in one full  year.