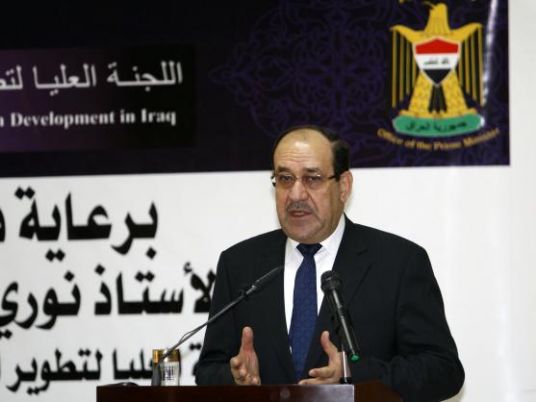 Foreign Minister Sameh Shokry said Thursday that the Iraqi conflict is on the top of the agenda during his visit to Jordan and Kuwait.
Sisi had sent Shokry to Baghdad in an effort to achieve national reconciliation in light of the security threats to Iraq, neighboring countries and the Arab region.
Sisi told Iraq's Nouri Al-Maliki that Egypt backs stability in Iraq.
"Egypt strongly condemns all violent and terrorist operations that target civilians in Iraq," Sisi said.
ISIL, which has links to Al-Qaeda, has been carrying out combat operations against the Iraqi government and the Syrian regime of President Bashar al-Assad in recent months.
The group has spread its influence, taking over multiple large Iraqi cities.
Baghdady, the group's leader, recently declared himself as head of the Islamic caliphate and called on Muslims to obey him.
Edited translation from Al-Masry Al-Youm