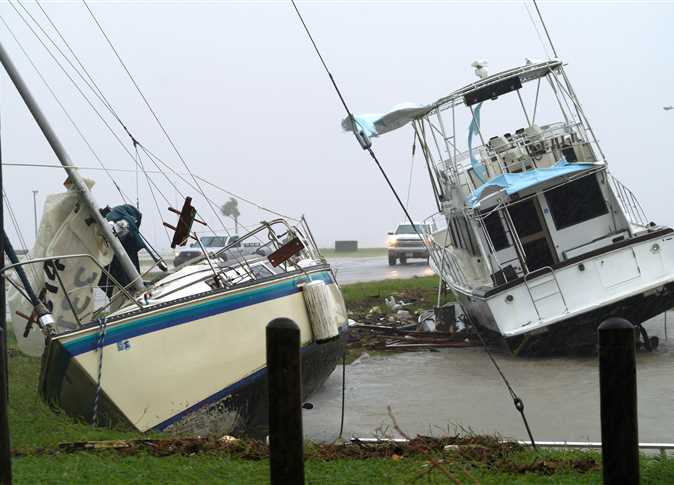 The Egyptian Foreign Ministry has been following up on the conditions of Egyptian expatriates in the US state of Texas over the past few days, which was hit by Harvey Hurricane a few days ago, Foreign Ministry Spokesperson Ahmed Abu Zeid said on Tuesday.
Assistant Foreign Minister for Consular Affairs and Egyptian Expatriates, Khaled Rizk, telephoned the Egyptian Consul General in Houston, Khaled Rady, to check on the situation of the Egyptian community in Texas, and stressed that there are no casualties among Egyptian expats, Abu Zeid said.
The Consul General is in constant contact with the community representatives in the vicinity of Houston and various other Texas counties, Abu Zeid stressed.
The US authorities warned citizens against moving, due to the continuous flooding in the streets, said Abu Zeid, referring to huge losses in the state as a result of the hurricane.
The Consul General of Egypt in Houston said that the consulate is in constant contact with the US authorities, who announced they are providing accommodations and taking care of various needs of the individuals who were harmed by the hurricane. They instructed citizens to relocate to high ground for their safety, said Abu Zeid.
The Foreign Ministry called on Egyptian citizens in Texas to comply with the instructions of the US authorities to preserve their safety.
Edited Translation from Al-Masry Al-Youm