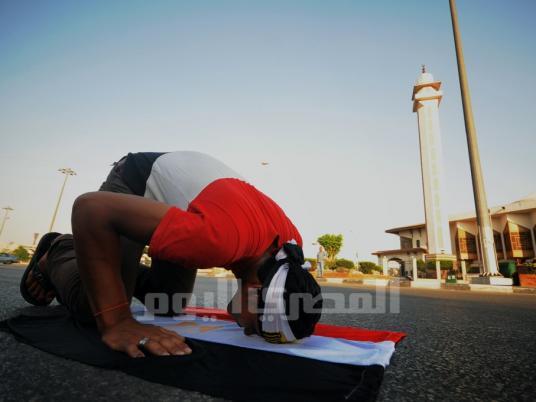 The Foreign Ministry has cut 10 percent from its expenditure in the past year as part of a Cabinet-led plan to rationalize government spending, according Foreign Ministry Spokesperson Ahmed Abu Zeid.
He made the announcement in a press statement on Monday, responding to claims in the media last week that the ministry was exempt from the government's ongoing austerity drive, which is linked to negotiations for a US$12 billion IMF loan.
On Wednesday last week, the Cabinet approved new austerity measures to reduce the expenditure of all ministries, government agencies, and state-run companies by 20 percent. Among the meaures announced was a 50 percent reduction in the number of Foreign Ministry representatives abroad.
Despite the Cabinet announcement, rumors circulated in some media outlets that the Foreign Ministry had been largely exempted from the austerity plan, and Abu Zeid sought to put them straight in his Monday statement.
He said that in the past year the ministry has eliminated the jobs of 40 representatives abroad. Consulates in Lagos, Zanzibar and Geneva have been shut down, as well as the embassy in Bangui, the capital of the Central African Republic, he added.
The headquarters of a large number of ancillary offices have been transferred inside embassies to save on rent, according to Abu Zeid.
He pointed out that the austerity plan has been developed meticulously to ensure that the level of service provided by embassies to Egyptian expatriates will not be affected.
He said there are no more than 500 Egyptian diplomats in 129 countries tasked with representing 92 million Egyptians and their state agencies, including 10 million Egyptians abroad.
Some countries have thousands of diplomats, he added, meaning that Egypt's staffing levels are modest by comparison.
Abu Zeid stressed that the Foreign Ministry is also considered a service, generating up to LE2 billion a year for the state budget, a figure roughly equivalent to the size of the ministry's expenses at home and abroad.
Edited translation from Al-Masry Al-Youm