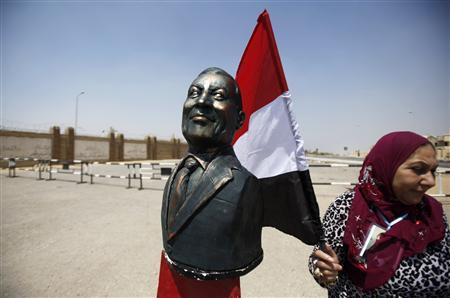 An unverified voice recording attributed to Egypt's Former President Mohamed Hosni Mubarak has generated great controversy among Egyptian social media users.
The recording, which surfaced on a Facebook page titled 'Ana Asef Ya Rais' ['I'm sorry Mr. President'], featured statements from Mubarak on the Grand Ethiopian Renaissance Dam 'GERD'.
Mubarak relinquished power in 2011 following the 25 January Revolution and has been subjected to judicial trials since.
In the unverified voice clip, Mubarak said that Ethiopia did not dare to establish GERD during his era, adding that he had the ability to destroy it with Russian-made Tupolev Tu-160 fighters, if it had.
Mubarak also asserted in the recording that Egypt is currently considered a weak country, unlike in the past when the world saw it as powerful one.
Egypt Independent made several attempts to reach administrators of the Facebook page that broadcast the voice recording of Mubarak.