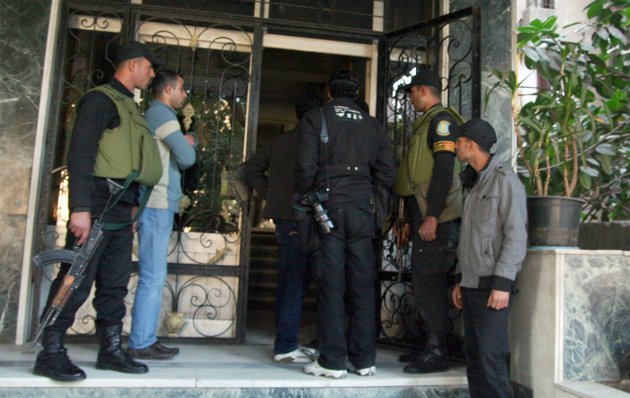 Forty-three suspects in the NGO funding case have been transferred to the Cairo Criminal Court, Reuters reported on Sunday.
Egypt's investigation into foreign-funded organizations officially began in December when prosecutors, accompanied by heavily armed security forces, raided 17 pro-democracy organizations, including the US-based National Democratic Institute ─ founded by former Secretary of State Madeleine Albright ─ and the International Republican Institute.
"The cases of 43 foreign and Egyptian suspects have been transferred to the Cairo Criminal Court," the judicial source told Reuters.
He did not give details of the foreigners' nationalities, but several US citizens face travel bans in the case.
The case was transferred by two judges who were assigned by the justice minister to investigate the case.
Moreover, state-run news agency MENA said that the investigating judges have extended the travel ban.
MENA added that the probe conducted by the investigating judges revealed that the accused established offices and branches for foreign organizations without obtaining a license from the Foreign Affairs Ministry or the Social Solidarity and Justice Ministry.
The list of charges also includes accusations that the suspects received millions of dollars via bank transfers and used this to fund illegal activities.
US and UN officials blasted the raids, which Egyptian officials defended as part of a legitimate investigation into the groups.
On Saturday, US Secretary of State Hillary Clinton warned Egypt that the failure to resolve the bitter controversy over the status of non-governmental pro-democracy groups might lead to the loss of American aid to the country.
The US is due to give Egypt US$1.3 billion in military assistance and US$250 million in economic aid in 2012.