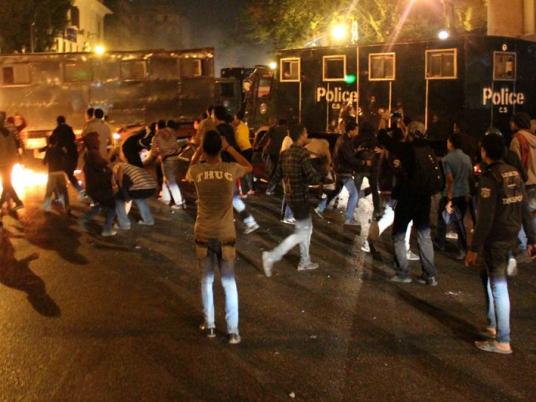 Dozens of friends of protester Haber Salah, who was killed last year during renewed clashes on Mohamed Mahmoud street in downtown Cairo, held a Mother's Day march on Wednesday.
They returned to the street where Salah, known as Jika, died and marched to his family's home bearing gifts for his mother Fatima.
The march began at 6pm Wednesday evening and was organized through a Facebook event posted by friend Shadi Hussein.
During the march, participants chanted football and revolution songs, calling for President Mohamed Morsy's government to cede power.
Hussein said he chose to stage the march along Mohamed Mahmoud because "Salah died on this street defending his rights."
Salah's father is still angry over his son's death and where Egypt is headed, saying, "[Hosni] Mubarak used to kill the people to hold on to power. After we removed him, the Supreme Council of the Armed Forces used the same methods to suppress demonstrators. When we chose a civilian president with the will of the people, he continued to repress us and kill demonstrators. Despite all these attempts, people are still willing to fight against tyranny."
Edited translation from Al-Masry Al-Youm