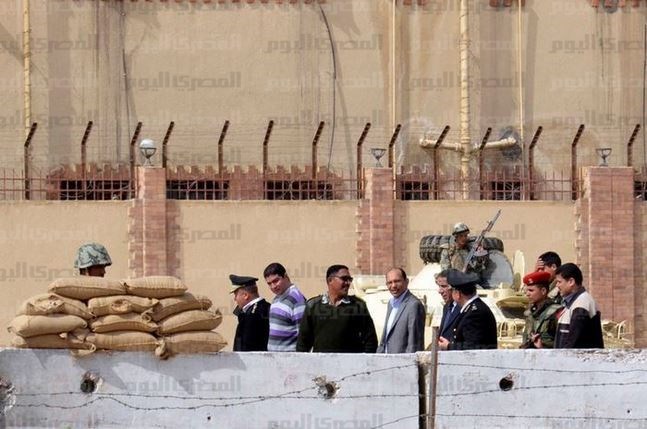 Ismailia security services said on Saturday they had arrested, in collaboration with Sharqiya security services, one of several men who escaped on October 20 from Mostaqbal Prison, located on the border between the two governorates.
The jail-break left a citizen and a policeman dead, and one other policeman injured.
Major General Essam Saad, Ismailia security chief, was notified by detectives tasked with chasing the five fugitives that a 41-year old fugitive was arrested while visiting a relative near his house in Sharqiya.
Security services said efforts have been stepped-up to arrest the rest of the fugitives.
Last week, he prosecution office in Ismailia governorate ordered the detention of 14 policemen for a period of four days pending investigations into the prison escape.
The sources, speaking on condition of anonymity, said that three of the fleeing prisoners are affiliated with the terrorist group Ansar Bait al-Maqdis (also known as Sinai Province), and the other three have been convicted of different crimes.
Edited translation from Al-Masry Al-Youm