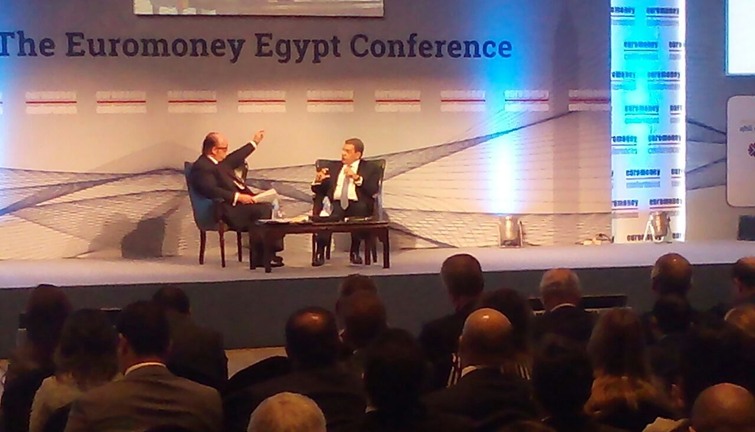 Egypt aims to accomplish sustainable economic development with an expectation that it will increase its gross domestic product (GDP) up to 6 per cent in the long term, Minister of Finance, Amr al-Garhy, said Monday, in the Euromoney Egypt conference 2017.
Garhy revealed that the Central Bank of Egypt (CBE) will issue new international bonds worth of US$8 billion in an attempt to cover a shortfall in capital ranging from between US$10 billion and US$12 billion needed to fund projects during the current fiscal year 2017/18.
According to Garhy, Egypt's GDP is anticipated to grow by 5.25 percent, an increase of 0.4 percentage points than the previous expected figures over the current fiscal year 2017/18, on grounds of attracting higher direct foreign investments in the oil sector.
Deputy Minister of Finance, Mohamed Moait, told al-Masry al-Youm newspaper that the state budget could be managed without needing to obtain the last tranches of IMF's loan in light of anticipated increases of foreign reserves and investments.
A source in the Ministry of Finance asserted that the ministry has set up a new system to link incentives paid to employees in the Tax Authority with their job performance. He added that a meeting will be held with the employees after some called for a strike on September 19 in protest at not receiving incentives.