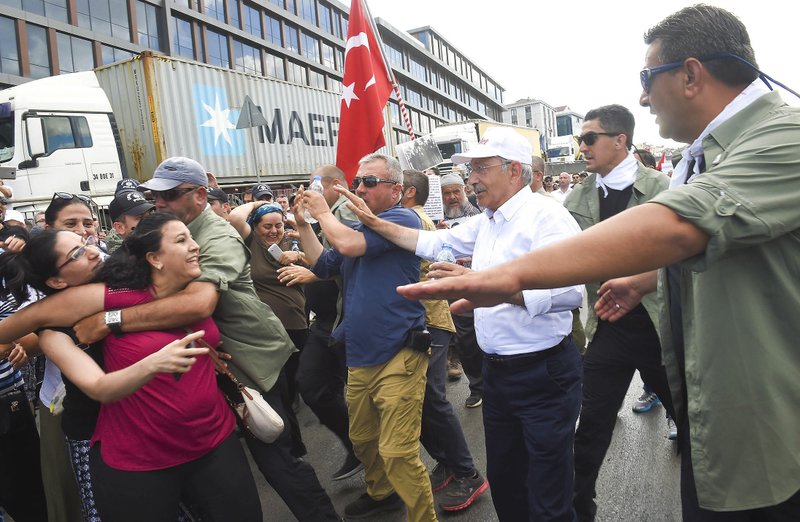 Karl Kreile and Bodo Mende – two civil servants from Berlin – are set to become the first gay couple to marry in Germany on Sunday after parliament voted in June to allow lesbian and gay couples to marry and adopt children.
Same-sex couples in Germany have been able to register civil partnerships since 2001, but it was not until parliament voted for marriage equality earlier this year that full marriage equality was enacted. With that move, various differences between civil partnerships and marriage – principally that same-sex couples were not able to adopt children together – were finally erased.
Chancellor Angela Merkel agreed to let parliament hold a free vote on same-sex marriages in June. While she voted against the move, a majority of MPs backed it, making Germany the 14th country in Europe and the 23rd worldwide to allow same-sex couples to marry.
According to 2015 figures, some 94,000 same-sex couples live together in the country, with 43,000 in registered civil partnerships.
Kriele, 59, and Bodo, 60, have been at the forefront of campaigning for gay rights in Germany since meeting in 1979 in what was then West Berlin.
"This is an emotional moment with great symbolism," Kriele said. "The transition to the term 'marriage' shows that the German state recognizes us as real equals."
Joerg Steinert, who heads the Berlin branch of Germany's lesbian and gay association (LSVD) said being able to marry will have benefits for same-sex couples, including the right to adopt children. The first such adoption is expected to take place in Berlin on October 4, he said.
Some local authorities in Germany have enthusiastically embraced the prospect of same-sex marriages, even deciding to open their registry offices on a Sunday to conduct and celebrate the first gay and lesbian weddings.
Among them are the northern city of Hamburg and the Berlin district of Schöneberg, which has been the center of gay life in the German capital for more than a century.