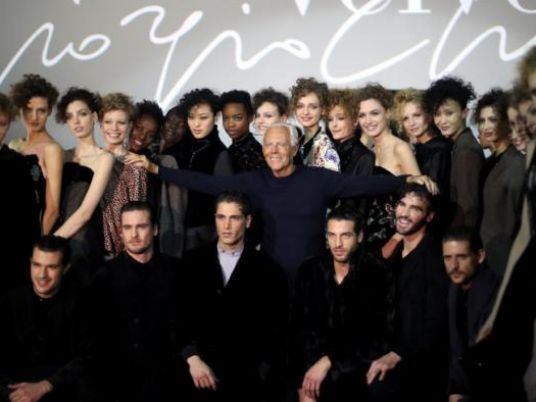 Giorgio Armani's new art exhibition "Emotions of the Athletic Body" has opened in Milan.
The fashion designer has curated a selection of photographs focusing on sport, which are now on display to the public in the city's Armani/Silos gallery.
The shots, which date from 1985 to the present, have been printed onto giant slabs with a concrete finish to echo the look of the building's architecture.
The exhibition features images of some of the world's greatest athletes wearing Armani, taken from advertising campaigns and magazines. There is also a series of previously unseen photographs and video footage.
"Sport has always been one of my passions,' says the designer. "I believe it represents the qualities that improve us as people: dedication, sacrifice, perseverance and willpower."
"Emotions of the Athletic Body" runs September 23 – November 27.