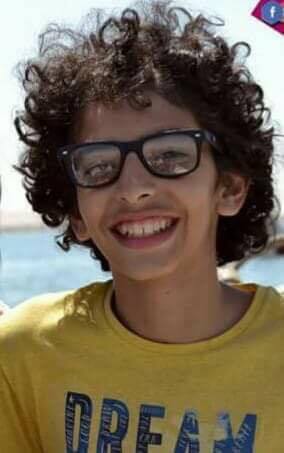 Giza Criminal Court confirmed on Wednesday a 5-year prison sentence for two defendants convicted of killing 13-year-old Youssef Al-Araby in 2017.
The defendants in the case face three years in prison for possession of machine guns and two years for the boy's accidental killing, according to the court ruling.
The case saw a significant update last May when two suspects — Taher Mohamed Amin Abu Taleb and Khaled Ahmed Abdel Tawab — turned themselves in to the authorities. The two men, one of them a police officer and the other the son of a late member of Parliament, had escaped jail time for nearly a year.
Activist Marwa Kenawy, mother of the 13-year-old victim, previously explained to Egypt Independent that suspects should typically undergo three degrees of charges, with the last degree being the appeal at the Court of Cassation.
The first court sentence in the case was confirmed by the Criminal Court on Monday, May 13, two days before the suspects in question turned themselves in to police.
The day he was shot, Youssef Al-Araby was playing with friends in 6 October's Al Hossary Square before suddenly collapsing. Kenawy recalls Youssef's friends informing her that her son had fainted and had been transported to the hospital.
Doctors later discovered that Youssef, who was then in critical condition, had been shot in a deadly spot in the brain. The boy's mother said that Youssef was close to "clinical death" when he arrived at the hospital, but he remained in a coma for twelve days before passing away in late May, 2017.
Later, police investigations identified four suspects in Youssef's case based on footage featuring a groom alongside three other wedding guests firing gunshots amidst engagement celebrations held close to where Youssef was shot. Kenawy confirmed that the suspects were firing at the moment her son fell.
Since then, Kenawy has dedicated extensive efforts in calling for legal punishment against her son's murderers, condemning the practice of celebratory gunfire at weddings and engagement parties across Egypt.