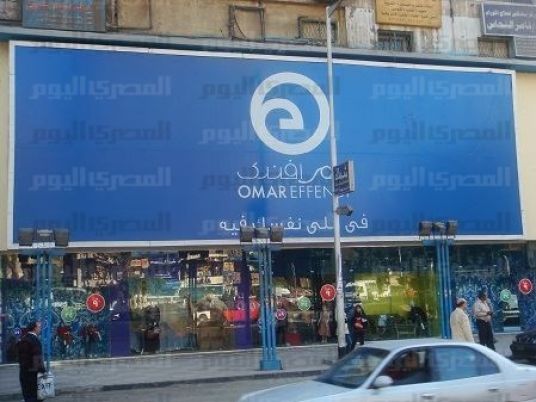 Ezzat Mahmoud, head of Omar Effendi, a company whose privatization has been nullified by a court decision, said that Investment Minister Ashraf Salman and Finance Minister Hani Qadry are negotiating to reimburse the Saudi investor, Gamil al-Qanbeet the estimated invested amount of LE 589.4 million.
Speaking to Al-Masry Al-Youm, Mahmoud said that this is a crucial step before restructuring the company, in order to prepare it for private sector partnership and the reopening of closed branches. He stated that the delay in paying the debts and reforming the company increases the losses, most of which are due to interest on already existing debt, estimated at LE150 million.
He added that once the company's financial situation for the years 2012 and 2013 is clear, some of the branches will be offered to the private sector.
Edited translation from Al-Masry Al-Youm