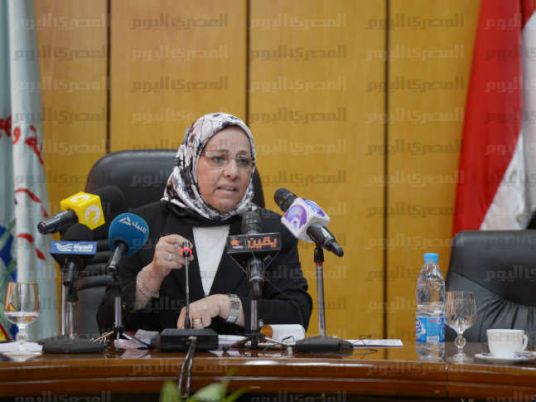 Egypt saw a total of 287 labor protests in 2014, attended by 114,907 workers, the government says, blaming the absence of dialogue between workers and their superiors.
In press statements on Saturday, Nahed al-Ashry, Minister of Manpower and Immigration, noted that the number of protesters mentioned is out of 269,107 workers at the facilities struck with protests.
The number of protests calculated resembles a surge from 343 in the previous year, Ashry added.
Only 39 of those labor demonstrations took place at public sector facilities, with the rest occurring at private institutions, according to the minister.
Ashry added that the protests included 101 sit-ins at workplaces, in addition to 186 cases of abstention from work that could mount to organized strikes.
Demands voiced in the workers' protests were legitimate and enshrined in the law, the minister pointed, adding that they had been settled friendly.
Labor protests during 2014 were concentrated in 19 provinces, with Sharqiya coming on top with 40 protests, followed by Alexandria, 35, and Cairo 34, the minister added.
Ashry attributed protests to what she described as the "absence of dialogue between employees and employers," in addition to "administrations' failure to address worker problems before exacerbation."
Edited translation from Al-Masry Al-Youm