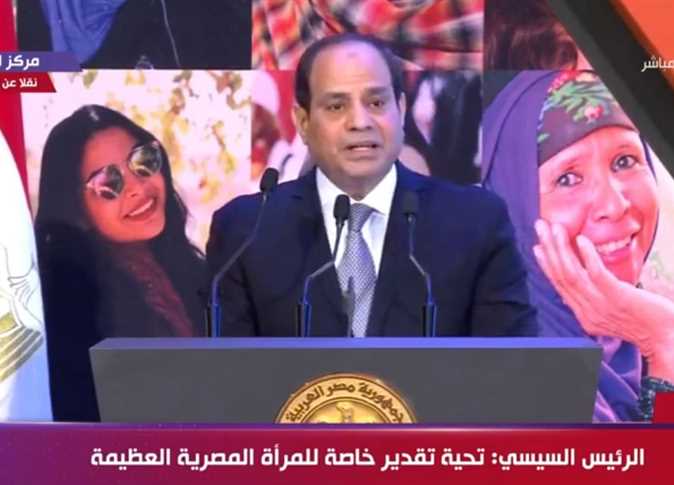 President Abdel Fattah al-Sisi said that work is a very great value and that all the major countries have not only been built through leadership or through a system, but also through its citizens, both men and women. He added that Egypt was built by the hands of its sons.
He said during a speech delivered on Labor Day in a celebration organized Tuesday by the General Federation of Egyptian Trade Unions in Alexandria honoring a number of workers and labor leaders, "We love you so much…Who do I have except the people of Egypt to protect us all?
"Increasing the minimum wage rate is not the fruit of economic reform. We have not yet done anything," Sisi said, stressing that strikes harm the workplace and workers. "Whenever you feel that you are wronged, work more. The [workplace] is yours even if it's owned by someone else. You grow with it whenever it grows."
Sisi continued: "What has been achieved in the past years has been achieved because of your awareness and effort. This process must continue to give to our children and grandchildren, because the challenge is constantly present."
"Safety, security and stability are the state's paths toward progress and growth," he mentioned.
Sisi said that people can achieve their aspirations by participating in elections, noting that he doesn't seek to remain in office.
The president awarded the Order of the First Class to 10 veterans of trade unions in recognition of their efforts in the field of trade unionism and the Medal of Excellency to two employees of the Ministry of Manpower.
Edited translation from Al-Masry Al-Youm