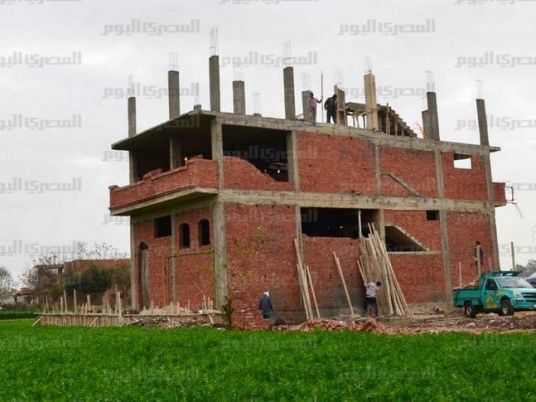 A number of ministries have begun coordinating with the security directorates in governorates and the armed forces to remove building encroachments on 515,000 acres owned by the state, by the end of January.
The irregularities are estimated at LE205 billion.
A Cabinet source said the lands mostly belongs to the Agricultural Development Authority. The smallest portion of encroachments were on lands belonging to the Tourism Development Authority.
Prime Minister Ibrahim Mehleb received the complete file of infringements during an earlier meeting with the president of the Administrative Control Authority and requested routing an ultimatum to trespassers on state-owned land.
A meeting will be held in few days between ministers of local development, housing, agriculture, a representative of the Ministry of Defense, the governor of Giza, president of the Administrative Control Authority, chairman of the Urban Planning Authority, chairman of the National Center for Planning State Uses, deputy chairman of the New Urban Communities Authority, and other concerned authorities to follow up action against violators.
A ministerial committee continues to study the settlement of investment disputes with Arab and Egyptian investors over lands.
Edited translation from Al-Masry Al-Youm