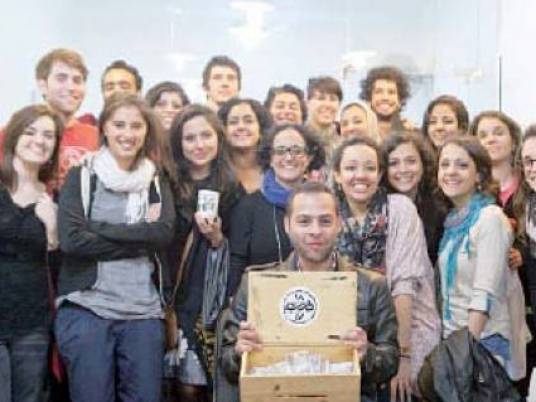 The Trade and Industry Ministry is aiming to grow local industry by eight percent annually, thus binging its contribution to Egypt's gross domestic product (GDP) to 22 percent, according to Minister Tareq Qabil.
Speaking on the sidelines of the Saudi-Egypt Business Opportunities Forum entitled "Toward Sustainable Strategic Partnership", Qabil said the development of local industry will provide three million jobs.
He also said it would achieve the president's goal of raising GDP by 1.5 percent annually, while cutting the budget deficit by 1.5 annually.
According to Qabil, the government has improved economic performance by significant increases in the foreign investment rates, which totaled US$6.4 billion during the fiscal year 2014/15.
He said that this reflects the international community's confidence in the Egyptian economy, in addition to improvements of the economic rating by international credit rating agencies, which financial institutions have high expectations regarding Egypt's future growth rate.
Saudi money welcome
The minister urged the Saudi business sector to pump more investments into the Egyptian market and take advantage of Egypt's excellent location, which allows manufacturers to export to more than 1.6 billion consumers in the free-trade zones that Egypt has joined.
On Friday, Egypt and Saudi Arabia signed 17 agreements and memorandums of understanding in several fields, including electricity, housing, nuclear energy and agriculture.
On Thursday, Saudi King Salman bin Abdel Aziz began his second official visit to Cairo since coming to power in January 2015. He briefly visited Sharm al-Sheikh in March 2015 to participate in the 26th Arab Summit.
Saudi Arabia has been one of the biggest supporters of President Abdel Fattah al-Sisi since he came to power in 2014, toppling former President Mohamed Morsi in 2013 after large-scale protests against the Islamist leader's rule.
Since Morsi's ouster, Saudi Arabia, Kuwait and the United Arab Emirates have offered oil shipments, cash and deposits at the Central Bank of Egypt estimated at US$35 billion, according to Reuters.
Qabil pointed to several investment opportunities in various fields, including food industries, construction materials, furniture manufacturing, petrochemicals and pharmaceutical industries, land reclamation, energy projects, in addition to possible co-operation in the construction sector.
He said the government's economic roadmap includes a mix of urgent steps and structural reforms, covering tax and financial policy, rationalization of subsidies, new laws to attract investment, urban development projects and various large-scale infrastructure projects.
Edited translation from Aswat Masriya