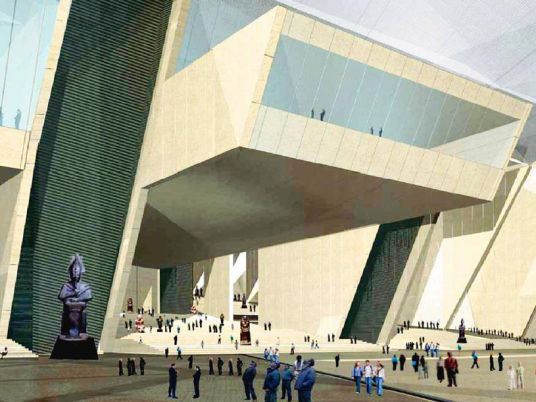 The Grand Egyptian Museum will be opened by mid-2018, Antiquities Minister Khaled al-Anany declared, adding the ministry needs LE2 billion to open 20 museums that are closed in several governorates.
The Grand Egyptian museum, which is under construction, will be one of the most important museums in Egypt, housing more than 100,000 artifacts from all pharaonic periods.
The museum will be one of the biggest museums in the world, International Cooperation Minister Sahar Nasr said in a statement previously. It is expected to contribute to the development of Egypt's tourism sector, providing an international museum for the 21st century that shows development of Egyptian civilization throughout the ages.
Concerning closed museums, a schedule has been drafted to prioritize opening them soon, Anany said during his visit to Ismailia on Saturday for a ceremony celebrating the 83rd anniversary of the Ismailia Antiquities Museum.
Six museums that had been closed for two years in Minya, Fayoum, Cairo, Aswan, Tana and Sohag were opened.
Anany said he is mulling over a request by MP Ashraf Emara to hold the sound and light concerts at the Grand Egyptian museum to promote tourism. Several excavation projects are being carried out by the ministry in cooperation with foreign missions.
The minister commended the communication and interaction between the museums, community, schools and educational institutions seeking to attract tourists.
Anany said he will visit the Suez Canal Authority Museum at the old headquarters of the National Democratic Party, Suez Province, as well as Mohamed Ali Palace which needs rapid intervention if it is to be restored after being registered as a site of antiquities six months ago.
Edited translation from Al-Masry Al-Youm