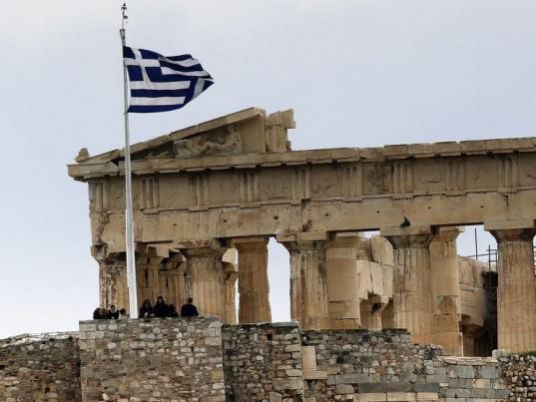 Greek voters casting ballots for neo-Nazi party Golden Dawn in Sunday's election would become "accessories to murder," the mother of a left-wing rapper killed by a party supporter said Saturday.
"If the Greek people want them, they are welcome to them," the mother of Pavlos Fyssas, who was fatally stabbed by a Golden Dawn supporter in 2013, told To Vima weekly.
Polls currently put Golden Dawn at around six percent, which could be enough to earn the neo-Nazis third place in the election, despite criminal investigations over the murder of Fyssas, a Pakistani migrant, and other crimes blamed on the party leadership.
Magda Fyssas said Golden Dawn members were "reptiles" and a "Nazi organization following Hitler's program."
"They will not stop. I just hope another child does not pay the price," she said.
Her 34-year-old son was fatally stabbed in an apparent ambush by Golden Dawn supporters outside a bar on the night of September 17, 2013.
His killer, truck driver Yiorgos Roupakias, had rushed to the scene after receiving orders from Golden Dawn higher-ups, Fyssas's family says.
"The beast was at home, watching football. There was a phone call and he knew exactly what to do. Of course he received an order," Magda Fyssas said.
The murder shocked the nation and forced authorities to crack down on Golden Dawn after years of mounting concern about the party's actions.
Golden Dawn leader Nikos Michaloliakos caused further outrage this week when he accepted political responsibility for the murder, but insisted the party had no "criminal" blame for the "reprehensible" act of a supporter.
Founded in the 1980s, the openly xenophobic and anti-Semitic Golden Dawn was for years a semi-clandestine group on the fringes of Greek politics.
But in 2012 the party exploited widespread anger over immigration and austerity reforms prompted by Greece's financial crisis to take 18 seats in parliament and third place among other parties.
They also came third in last year's European parliament elections.