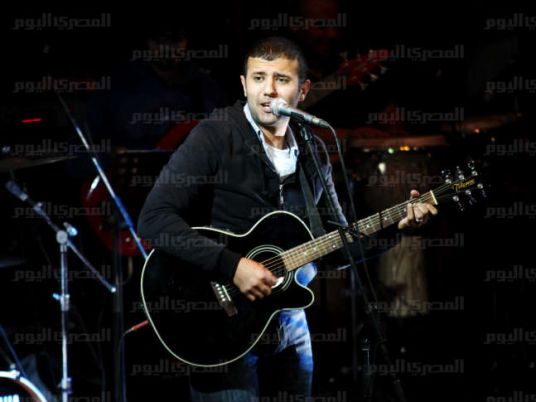 The Egyptian singer Hamza Namira is expelled from the Egyptian Syndicate of Musical Professions, according to Ahmed Ramadan secretary General of the syndicate.
"Namera belongs to the Muslim Brothrhood group and we have a picture of him making the (four finger) Rabaa sign", Ramadan told TV host Khairy Ramadan on CBC TV channel on Friday, accusing Namera that when he says in one of his songs "there is a devil between us" he means the Egyptian army.
Namira said on his twitter account on Thursday "I did not receive any notification or calls from the syndicate; it means I've not been banned, see you next concert".
Namira's recently launched album "Esmaani" [Listen to Me] hit more than six million views on YouTube. The popularity of Namira's songs has mainly been attributed to the powerful political and societal messages. https://www.youtube.com/watch?v=38gWv8vozt4
Earlier in November 2014, Egypt's state radio has banned broadcasting Namira's songs over alleged opposition to the ruling government.
Abdel Rahman Rashad Head of the Egyptian Radio told Turkish Anadolu News Agency "no songs by Hamza Namira shall be broadcast on any station, a memo was given to all radio stations and has been in effect since 12 November 2014".
He argued that Namira's songs used to mourn the 2011 revolution and consider the removal of former president Mohamed Morsy by current president Abdel Fattah al-Sisi as a military coup.