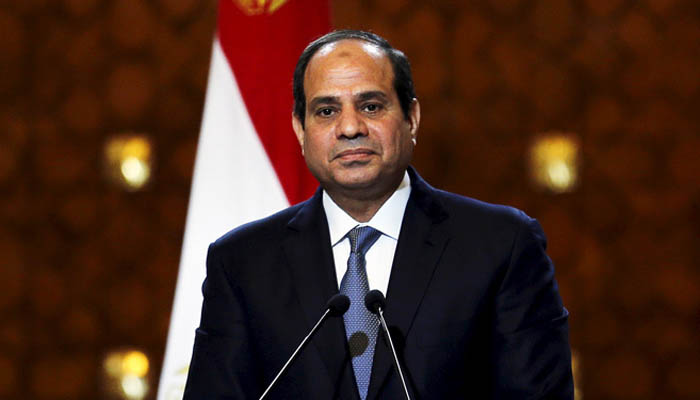 A new hashtag, #حقك_علينا_يا_سيسي (#We_are_sorry_Sisi) was launched on Saturday to show love and support to President Abdel Fattah al-Sisi, after his speech on the Sixth National youth forum in Cairo University.
The hashtag was initially launched by TV presenter Ahmed Moussa after President Sisi expressed his discontent with the hashtag #ارحل_يا_سيسى (Leave_Sisi), calling on the President to resign and expressing outrage over the recent price hikes and snuffing out of dissenting voices.
Sisi stated that despite trying to lift the country out of a rut, a hashtag telling him to leave was launched despite everything he's done for the country, giving him the right to be upset.
#We_are_sorry_Sisi became trended Twitter with more than 1,082 tweets.
"You are the gift of the Nile, you've scarified your soul to save your country, May Allah protect you as you go onward, we are all supporting you," wrote one of the hashtag's supporters.