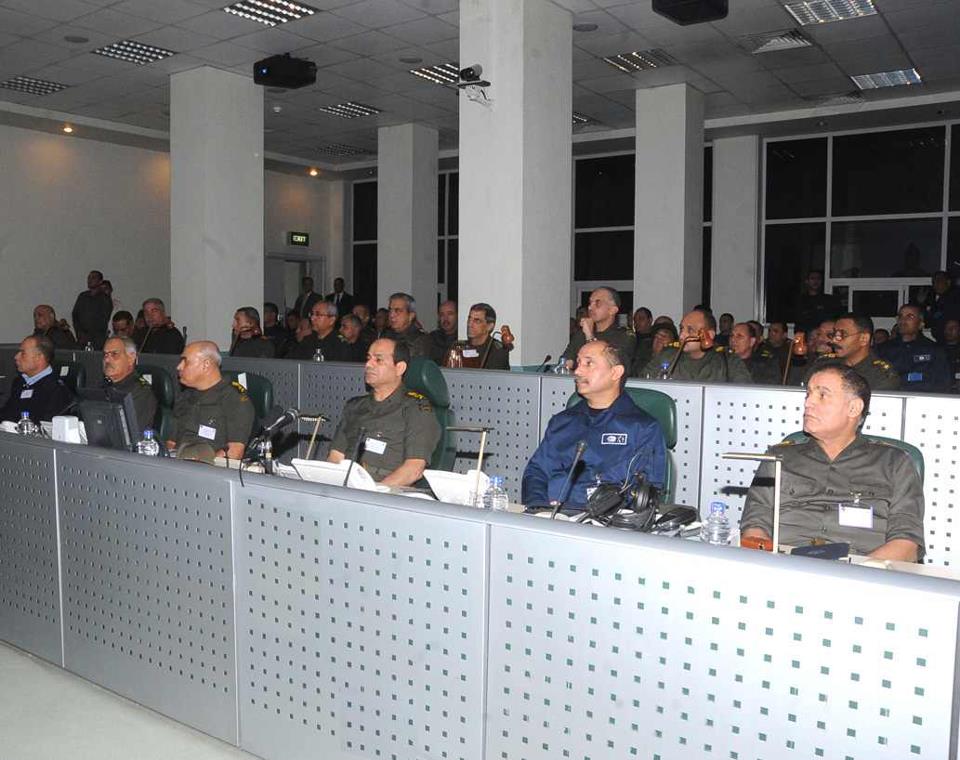 US-based Human Rights Watch criticized on Monday a law decreed by President Abdel Fattah al-Sisi in October that granted military courts wider jurisdiction to try civilians involved in assaults on state facilities or blocking roads, warning that the state "risks militarizing the prosecution of protesters and other government opponents."
Egyptian authorities have prosecuted hundreds of opposition protesters, mainly allied with former president Mohamed Morsy, since the army removed the former leader in 2013.
The law adopted by Sisi empowers the military to prosecute people involved in riots taking place outside its facilities or other public utilities for two years. It assigns army forces to secure public facilities side by side with police.
Pro-democracy activists have long decried the decades-long military jurisdiction over civilians. A group of activists had been sentenced to prison for condemning the practice late last year.
"This law represents another nail in the coffin of justice in Egypt," said Sarah Leah Whitson, Middle East and North Africa HRW director. "Its absurdly broad provisions mean that many more civilians who engage in protests can now expect to face trial before uniformed judges subject to the orders of their military superiors."
"Egypt's military courts operate under the authority of the Defense Ministry, not the civilian judicial authorities. They typically deny defendants rights accorded by civilian courts, including the right to be informed of the charges against them, and the rights to access a lawyer and to be brought promptly before a judge following arrest," HRW explained.