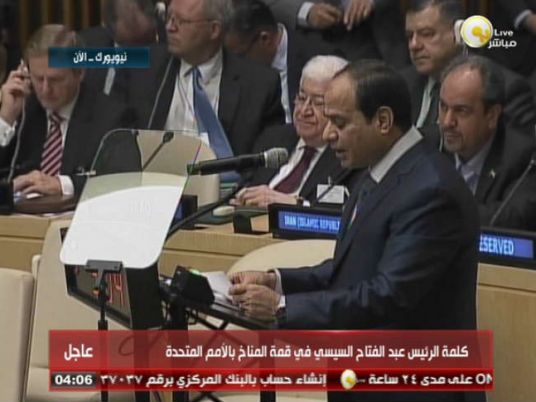 US-based Human Rights Watch has slammed President Abdel Fattah Al-Sisi for delaying announcing the timetable for parliamentary elections which are stipulated as a part of the political roadmap he announced after ousting president Mohamed Morsy in 2013.
HRW director Kenneth Roth on his twitter account said that the Egyptian president "forgot" the parliamentary elections that would complete the roadmap, arguing that Sisi was busy "applauding himself."
According to the political roadmap declared after Morsy's ouster in July 2013, which was later modified to hold presidential elections first, parliamentary elections were scheduled to be held before the end of 2014. The presidency had reiterated its committment to this promise.
HRW, on its website, accused Egyptian authorities of proceeding with suppression of basic freedoms and wide-scale executions and detentions of opponents. It said, quoting unidentified media reports, that the Egyptian president is currently more focused on tightening his grip over the country.
Egypt had denied entry to officials from the organization and accused it of operating illegally after HRW issued a report last August accusing Egyptian army and police forces of committing crimes against humanity while dispersing sit-ins by Morsy supporters.
Edited translaiton from Al-Masry Al-Youm