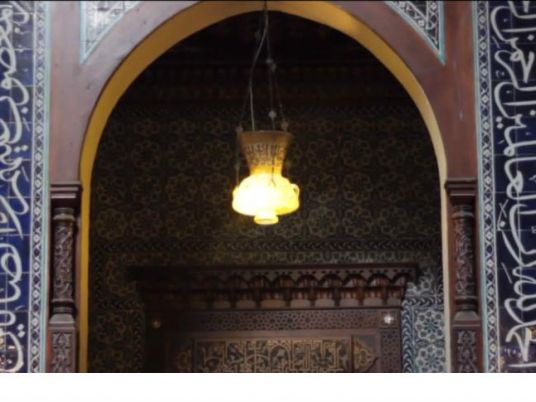 The Hunting Museum at Mohamed Ali Palace in Manial, will be reoponed by Antiquities Minister Khaled al-Anany on Tuesday the. Several ambassadors,heads of foreign institutes in Egypt, ministry officials and university professors will attend.
Elham Salah, head of the ministry's museums sector, said on Sunday that the reopening of the museum, which has been closed for 10 years, is evidence of the ministry's interest in accomplishing development projects for several Egyptian museums, which will promote incoming tourism.
The development and reopening of the museum cost LE140,000, funded by the Historic Cairo project, she added. The sector started working on the item displays, the paintings and lighting three months ago.
Walaa Eddin Badawy, director general of the Mohamed Ali Palace museum, said the museum exhibits 1180 items comprising mummified birds, animals and butterflies from the hunting trips of King Farouq, Prince Mohamed Ali Tawfiq and Prince Youssef Kamal. Also displayed are the skeletons of a camel and horse on which the Kiswah of Kaaba (the cloth that covers Kaaba) was transferred from Egypt to Saudi Arabia.
A group of rare mummified butterflies that belonged to Prince Mohamed Ali will also be showcased.
He added that the museum education department allocated a partition at the end of the museum for entertainment and activities for children so they can draw the items they saw.
The museum dates back to 1963; upon the 1952 revolution, the idea came about to showcase the birds, animals and butterflies that were hunted by the Egyptian royal family members. In 2007, the Mohamed Ali Palace museum was completely closed for renovation and reopened in March 2015, but the Hunting Museum was kept closed until the ministry's museum sector concluded the restoration.
Edited translation from Al-Masry Al-Youm