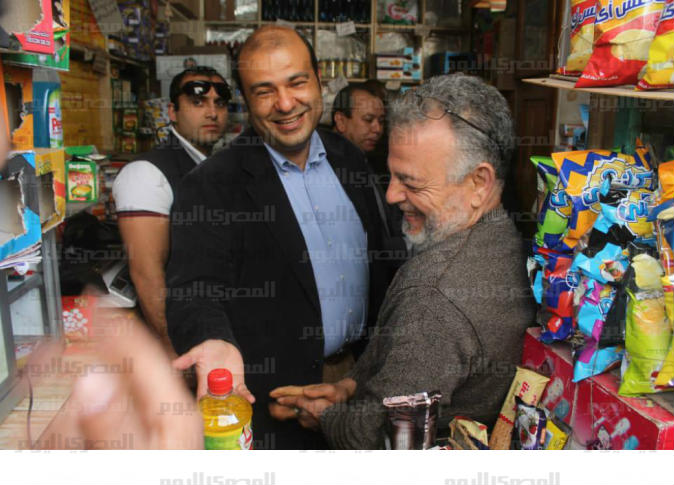 The Illicit Gains Authority (IGA) began hearing testimony on Sunday from MP Mostafa Bakry regarding the report he filed against former Supply Minister Khaled Hanafy, who resigend at the end of August.
Bakry's report contains allegations of the former minister's involvement in corruption within the state's wheat-distribution system, as well as allegations that the minister was making improper use of his connections to live in a five-star hotel.
During questioning by the IGA, Bakry submitted documents that relating to the manipulation of the wheat-procurement system, laying the blame on Hanafy, who was responsible for the system as minister.
He also provided documents showing that the former minister had been living in a five-star hotel in downtown Cairo.
In the run-up to Hanafy's resignation, Bakry had alleged that Hanafy profited from the manipulation of the wheat system, while spending three years in the hotel, with business connections paying his bill, estimated at LE7million.
Hanafy resigned under mounting pressure from MPs regarding this failure to crack down on wheat-related corruption, with some suggesting that he had benefitted from it, or at least failed to take appropriate action.
According to a parliamentary fact-finding committee tasked with investigating the issue, suppliers and growers of Egyptian wheat have been exaggerating the amount of wheat held in grain silos in order to claim more state subsidies. The practice has led to the Supply Ministry over-estimating the amount of wheat held in domestic stocks while paying huge sums in subsidies for wheat that did not exist.
Hanafy has submitted documents to defend himself against accusations of corruption, insisting that he was in the process of dealing with the situation when his work as minister was interrupted. He has also insisted that he paid for his hotel accommodation from his own funds, not public money, and he was entitled to do so.
Edited translation from Al-Masry Al-Youm