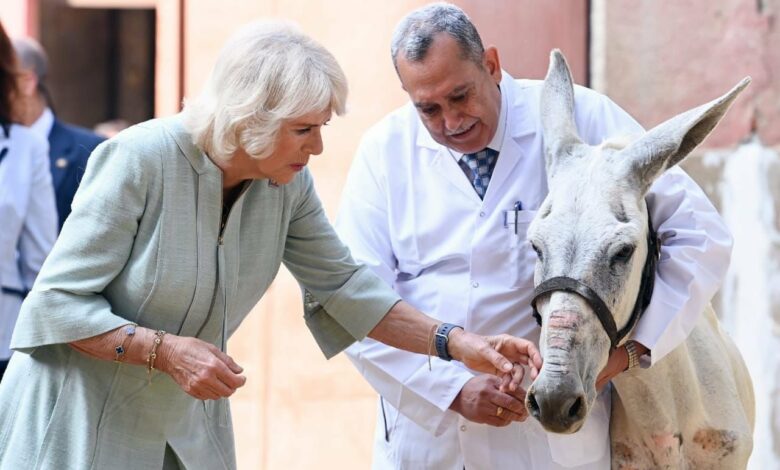 The Duchess of Cornwall, Camilla Parker Bowles on Friday visited the recently renovated Brooke Hospital for Animals in Cairo during her tour of Egypt.
The Duchess followed a veterinarian as he examined a donkey being treated at the oldest and most famous animal hospital in Cairo.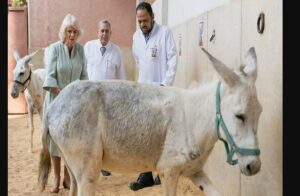 As she inspected the hospital departments and chatted with officials and doctors, the Duchess expressed her admiration for the hospital's hard work.
She was welcomed by the Chairman of Brooke Egypt Sherif Foda, the grandson of hospital founder Dorothy Brooke Richard Searight, chairman of Brooke-Netherlands Frederik Schutte and Brooke Egypt CEO Abeer Shennawy.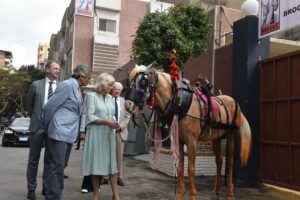 One of the hospital staff gave a souvenir to the Duchess of Cornwall, concluding her visit with a photo with the hospital staff, and signing in the VIP guest book before leaving.
The Brooke Hospital for Animals in Cairo said in a statement that the Duchess of Cornwall's visit was a great opportunity for Brooke veterinarians to proudly show what they strive for every day: a better life for the working horses and donkeys in Egypt.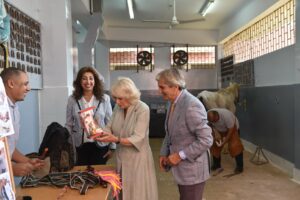 It added that Egypt's Brooke vets can do their important work thanks to Brooke-Netherlands donors and all animal lovers who are interested and support animal welfare.
The Brooke Hospital for Animals (BHA) Egypt was founded in 1934 is a non-governmental organization registered in Egypt, dedicated to improving the lives of working equines in poor urban and rural communities across the country.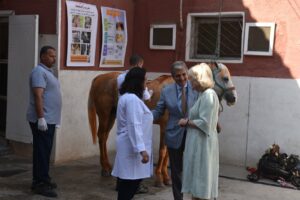 The attention of Brooke Hospital for Animals Egypt program and investment has been focused on providing free veterinary treatment through the static and mobile clinics.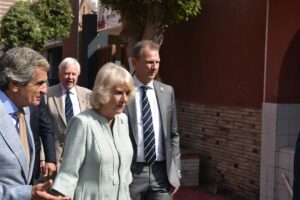 More recently, over the past five years, additional activities have been undertaken such as community engagement, working in partnership with community based organizations and other local structures such as rural guides.
Staff capacity has been built on the use of welfare assessment methodologies to measure whether animal welfare is improving.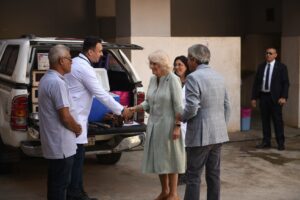 The visit of Prince Charles, Prince of Wales, and the Duchess of Cornwall to Egypt included a reception at the Ettehadiya Presidential Palace, a meeting with the Egyptian President Abdel Fattah al-Sisi on the climate change crisis, then discussions with Al-Azhar students about dialogue between cultures and religions, and a visit to the Sphinx and the pyramids.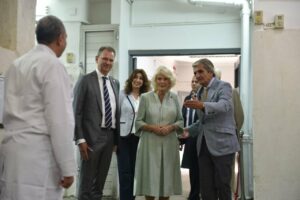 Edited translation from Al-Masry Al-Youm