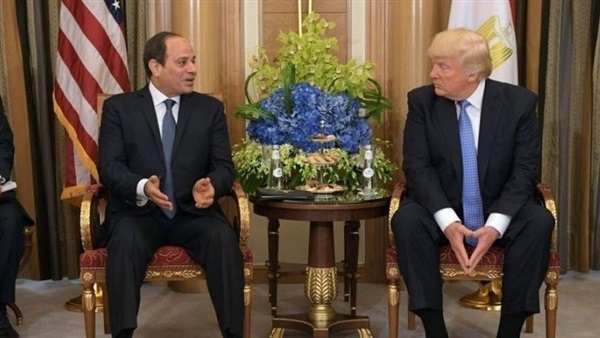 The United Arab Emirates has reportedly been bankrolling efforts to improve the image of the Egyptian government in the US, according to leaked emails from the UAE ambassador to Washington.
Emails allegedly belonging to Yousef al-Otaiba, United Arab Emirates Ambassador in Washington DC, released on Wednesday in The Intercept, revealed that the UAE has been essentially covering the costs of a campaign to establish credibility for the regime of Egyptian President Abdel Fattah al-Sisi.
In 2013, Egypt hired public relations firm Glover Park Group to counter negative press at that time, which included a campaign run for the Egyptian Embassy in Washington DC, costing $2.25 million, and another campaign for the Egyptian presidency costing $485,000, according to an email addressed to Otaiba in July of that year sent by Richard Mintz, from the Washington-based PR firm Harbour Group, a known lobbyist for the UAE.
In December 2015, the UAE transferred a sum of $2.7 million to Cairo to cover the campaign cost, in fear of breaking the Foreign Agents Registration Act (FARA) regulations that stipulate payments must be made by the contracting party, according to an email sent by Otaiba to GPG's Managing Director Joel Johnson, who co-founded the Harbour Group in 2001 and worked there before joining GPG in 2005. Later, Johnson confirmed that his company had received $3 million from Cairo.
Earlier the same year, Richard Mintz of the Harbour Group, a firm that has worked as a lobbyist for the UAE for many years, emailed al-Otaiba a bill for the Egyptian contract amounting to $2,735,343.
Mintz told al-Otaiba that Glover Park Group would "like to get paid directly by the UAE. But they are still waiting on a final opinion from the FARA [Foreign Agents Registration Act] lawyers to see if it's possible."
Al-Otaiba emailed Glover Park Group's Managing Director Joel Johnson six months later to inform him that the UAE transferred $2.7 million to Cairo, the lion's share of the $3 million payment Egypt later made to the firm.
In addition to this, the leaked emails also show that al-Otaiba worked hard to whitewash Sisi's image. Such efforts include lecturing journalists and think tank staffers on the benefits of having Sisi rule Egypt.
Other emails show al-Otaiba attempting to influence journalists that were critical of the Sisi regime.
"Labelling Sisi a harsh authoritarian dictator, without explaining the security threats that he's up against, is simply an incomplete argument," he told Politico's Michael Crowley, after he wrote an article in April 2017 slamming Sisi's crackdown on Islamists.
During the April 2017 correspondence, Katulis told al-Otaiba that the Trump administration would likely ask Egypt to make security and counterterrorism a "top priority" and would want to discuss trade and investment. Katulis also added that the US administration would also ask Egypt to release some political prisoners, who had become an "unnecessary distraction from the important work." Two weeks later, the Egyptian government released Aya Hijazi, an Egyptian-American activist accused of child abuse and human trafficking, after three years of detention.
UAE support was not limited to financial aspects — the leaks showed that Otaiba was "acting as a sort of de facto second ambassador for the country," by attempting to sway public opinion. The aforementioned Politico article by Crowley included harsh criticism of Sisi for his brutal crackdown on human rights, Otaiba responded with an email accusing him of having "something against Sisi."
Several media reports had revealed massive diplomatic and financial assistance from the UAE for Sisi's government in the past few years. In July, an article published in the French magazine Télérama revealed that the UAE transferred a surveillance system worth Euro 10 million to Egypt, which the country had purchased from the French company Amesys in March 2014.