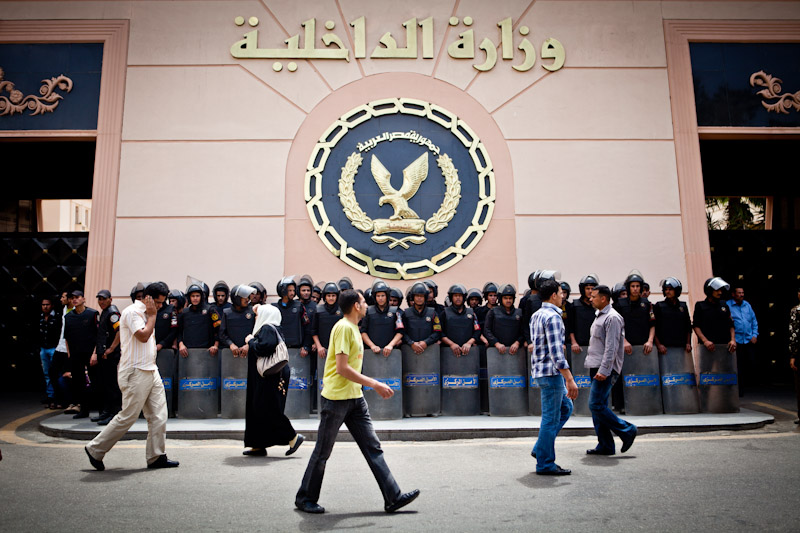 The interior minister reiterated his ministry's political neutrality Monday, saying that members of the police have been killed and injured while protecting citizens, property and vital facilities.
"The police is a national authority and does not serve one party at the expense of another," Interior Minister Ahmed Gamal Eddin said during a meeting with Central Security Forces leaders and officers at the service's command office. "The police will not take sides with any political group against another in the recent political developments."
The minister lauded security forces' performance, calling on officers to continue to do their duties and to ignore "miscalculated criticisms."
"You are taking the correct course, and you are our striking force," the minister said, addressing the officers.
Gamal Eddin stressed that police reforms would be conducted by the police themselves, and he also thanked the military for its support for the police during recent events.
Clashes and protests have erupted nationwide as a result of President Mohamed Morsy's constitutional declaration issued last month. Morsy canceled the declaration late Saturday, though he also issued a new one stipulating that many of the previous one's effects would still be in place.
Edited translation from Al-Masry Al-Youm