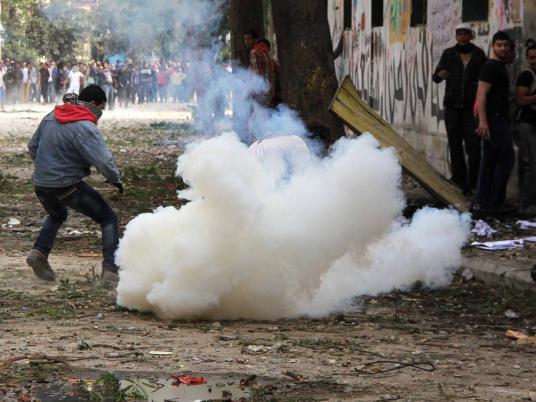 Interior Minister Ahmed Gamal Eddin said that security forces have been committed to self-restraint in the latest clashes on Mohammed Mahmoud Street, at a press conference at the Cabinet headquarters Wednesday.
"We accept constructive criticism and respect human rights," the minister said.
Security forces have arrested at least 118 people since Monday in the renewed clashes, and over 100 have been injured. One protester from the April 6 Youth Movement, Gaber Salah Gaber, suffered a gunshot wound to the head. The head of Cairo University Hospitals said it was unlikely he would recover.
Gamal Eddin said political differences should be settled during elections, not in the street or by attacking Interior Ministry forces, which work to secure the country and its citizens.
"If security collapses in the country, each and every one of us will be a part of it and will be responsible for this debacle," he said.
A new post, the assistant to the interior minister for human rights, was recently introduced to the ministry.
"What is happening in Gaza is something, and what is happening in Tahrir Square is something else," said Gamal Eddin, demanding that political forces express their views in a peaceful manner, and report outsiders.
He stressed that there is no feud with anyone, even with "thugs," who he said were dealt with "in accordance with the law."
Gamal Eddin warned against what he called "attempts targeting Egypt and its economy."
Edited translation from Al-Masry Al-Youm