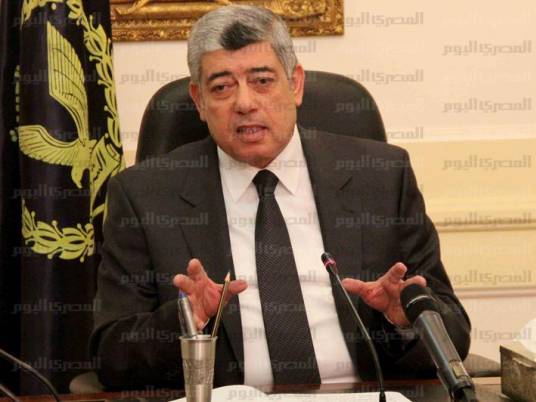 Security will be a top priority for Egypt's new interim government, according to Interior Minister Mohamed Ibrahim.
The minister said the government will work on systematically developing the capabilities of security agencies, adding that interim President Adly Mansour has tasked his administration with pushing security to the top of the agenda.
In press statements on Wednesday, Ibrahim said the 30 June protests against deposed President Mohamed Morsy's regime represented a first step in regaining mutual confidence between security forces and citizens.
The interior minister stressed he would not tolerate blocking roads or atacks on properties. Infringements would be dealt with sternly, he warned.
Ibrahim meanwhile denied accusations that police shot dead pro-Morsy demonstrators at Ramsis Square during the violence that broke out late Monday, stressing that police forces – when tasked with securing protests – are only ever armed with tear gas.
Ibrahim said police officers had faced false accusations based on political bias by people aiming to drive a wedge between the police and the people.
Prime Minister Hazem al-Beblawy's Cabinet was sworn in Tuesday to lead the transitional period following the fall of Mohamed Morsy's regime.
Egypt's police force has dealt with clashes with pro-Morsy demonstrators for two weeks.
The Interior Ministry said earlier this month that eight police officers had been killed since mass protests demanding early presidential elections on 30 June.
Edited translation from Al-Masry Al-Youm