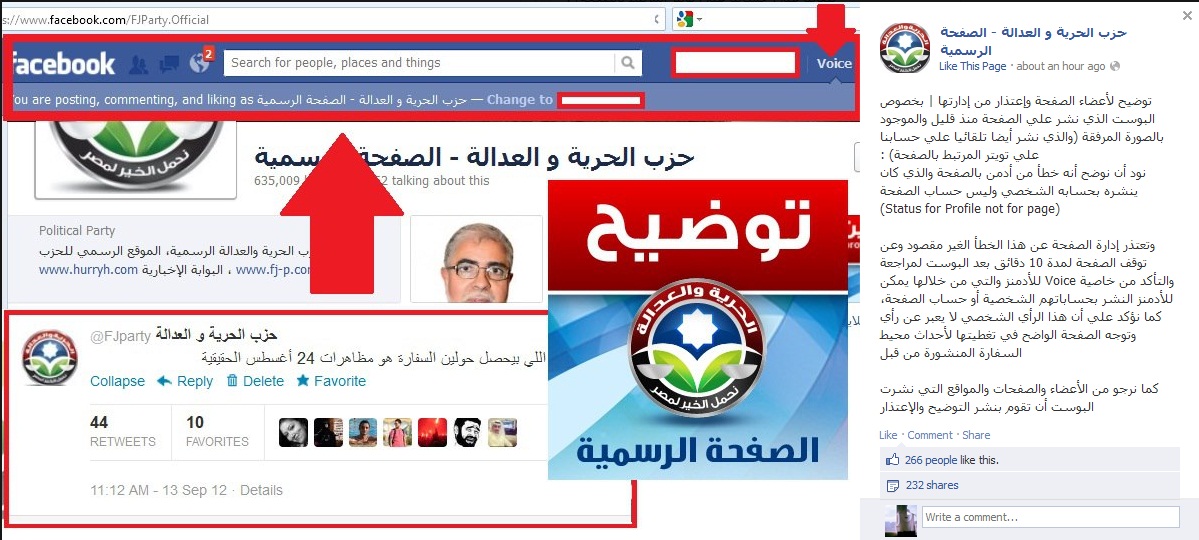 The Interior Ministry announced on Thursday morning its halting of the printing and distribution of the Freedom and Justice Party's newspaper, following yesterday's Cabinet decision labelling the Muslim Brotherhood as a "terrorist organization."
The ministry said in a press statement that the General Directorate of Investigation is working in coordination with the Al-Ahram Institution, the press body responsible for printing the FJP newspaper, to suspend the publication.
Minister of Social Solidarity Ahmed al-Borai said at a Cabinet news conference on Wednesday that the government's decision declaring the Muslim Brotherhood a terrorist group also applies to the Freedom and Justice Party.
"The party is the political arm of the group," he explained, adding that the Brotherhood demonstrations will be considered terrorist activities and will thus also be banned.
Following the ouster of Brotherhood President Mohamed, the newly empowered opponents of the Brotherhood have aimed to squash the group, which has been historically the only opposition to the military establishment.
The move to ban the Brotherhood is a result of the recent bombing in Mansoura that killed at least 15 people. Though a terrorist organization called Ansar Bayt al-Maqdes has claimed responsibility, the government has placed the blame squarely on the Brotherhood. The government has yet to provide evidence, linking the Brotherhood to the attack.
Edited translation from Al-Masry Al-Youm