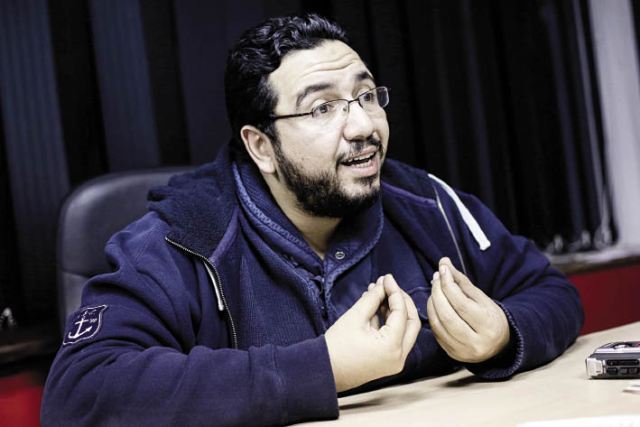 Privately-owned TV channels Mehwar and Al-Hayah have stepped back from showing Ahl Iskinderiya series by the scenarist Belal Fadl, which tackle corruption of police before 25 January revolution.
On Facebook, Fadl said that the two channels informed officials of the Media Production City (MPC) on Sunday that they would not be able to show the series.
Speaking on condition of anonymity to Al-Masry Al-Youm, sources said that instructions by Interior Ministry were given to MPC not to show the series.
Fadl considered that stepping back from showing the series, despite commercials that were made on TV about the series, would prevent the series be shown on any other channel during the holy month of Ramadan. He described this as kind of arbitrariness that did not occur under rule of toppled President Hosni Mubarak.
He added that no concrete reasons exist to prevent showing the series as the censor approved the shooting.
Fadl also criticized preventing the show of the series even on the state TV, which supposedly encourages express of opinions and supports freedom of expression as long as it does not break any laws.
Fadl is known for his anti-Mubarak stances as well as opposition to the following regimes including the Muslim Brotherhood and the military.
Edited translation from Al-Masry Al-Youm