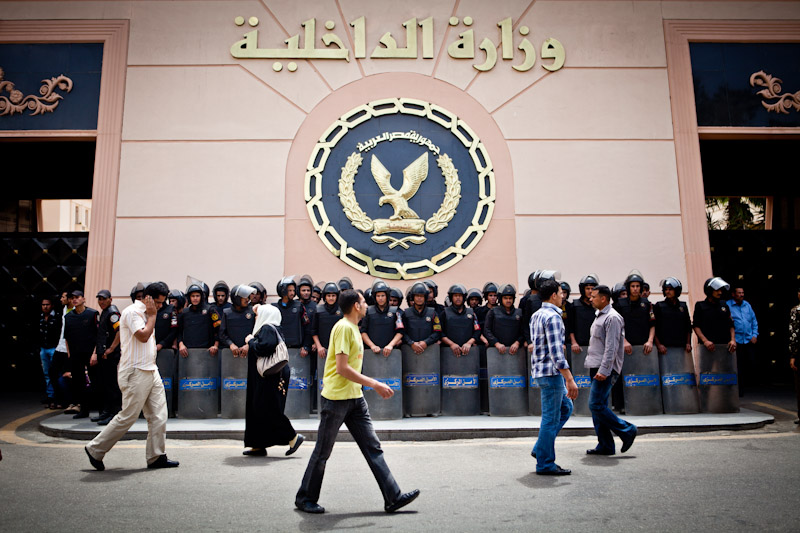 The Interior Ministry said Monday that police have secured "targeted institutions," such as police stations, and have restored their image with the help of "honorable citizens" who support them.
Some citizens call for the withdrawal of the police force so they can commit vandalism and other crimes with impunity, the ministry continued in its statement.
The police have regained the ability to deal with saboteurs during protests and strikes, the ministry added, in spite of recent political upheaval. The security apparatus has gained experience in dealing with the political instability and formulating plans that secure all citizens and property, the statement claimed.
"The police force is able to distinguish between peaceful protests and rioters, and deal with each according to the law," the ministry assured.
"Despite remaining neutral during recent incidents, the police were criticized by all sides," the statement added, arguing that this is an indication that the police are on the right path and act in accordance with the law, even under difficult circumstances.
The statement also noted that the security apparatus serves all Egyptians without discrimination.
The ministry called on all political forces to place the good of the nation over personal interests to avoid endangering the safety of citizens and the country.
Around 152 police officers have died and 1,100 have been injured since the beginning of the 25 January revolution, the ministry said.
Edited translation for Al-Masry Al-Youm