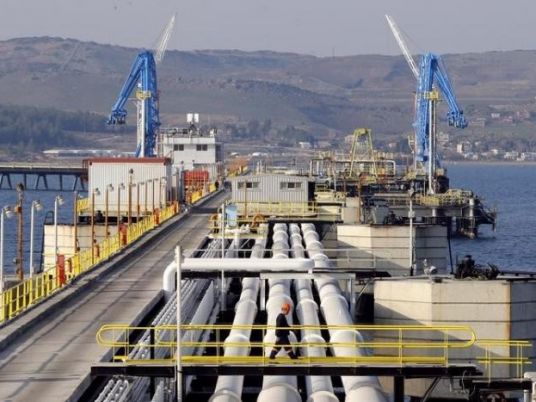 The keenness of major international oil companies to pump more investments into the Egyptian oil market is strong evidence of the continued improvement of the investment climate in Egypt and reflects the success of economic reforms conducted by the government, said Minister of Petroleum and Mineral Resources Tariq al-Mulla.
The reduction of Egypt's debts to foreign oil companies to US$900 million by the end of June 2019 encouraged international companies to bolster investments, he said during his speech for the merger of Wintershall Holding GmbH and DEA Deutsche Erdoel AG into Wintershall Dea GmbH. The speech was delivered in the presence of Mario Mehren, president of the company, Sameh Sabri, CEO of the company in Egypt, and a number of petroleum sector and holding company officials in Egypt.
Mulla added that the merger of the two companies results in Wintershall Dea becoming one of the largest companies in Europe engaged in oil exploration.
He pointed out that such mergers achieve great gains for the Egyptian oil and gas industry as the company aims to inject investments in Egypt worth about US$800 million during the current year and coming years.
Mehren said that the merger reflects the company's confidence in the Egyptian oil sector and the available investment opportunities.
He pointed out that the company has made plans to expand its business in Egypt and aims to reach production levels of about 800,000 barrels of crude oil and gas per day.
Mehren praised the recent changes that have improved the investment climate in Egypt, mentioning Egyptian efforts to establish the Eastern Mediterranean Gas Forum, which has resulted in gains on both the commercial and political levels.
The European Union needs about 400 billion cubic meters of natural gas yearly, providing a large market for Egypt and the countries of the region that have huge reserves of natural gas.
DEA has a long history with Egypt because of a partnership that has extended for about 45 years. The merger of the two companies will lead to the expansion of its business in Egypt by three times, said Sabri.
Edited translation from Al-Masry Al-Youm