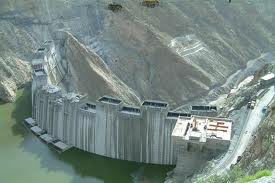 Irrigation and Water Resources Minister Mohamed Abdel Muttalib criticized what he called Ethiopia's refusal to budge on key issues during the three-party negotiations of the Renaissance Dam.
"
We have used up all opportunities to negotiate with Ethiopia because of Addis Ababa's intransigence, despite the sincerity of our intentions in joint collaboration of the east Nile Basin countries, and we will not ask them to return to negotiations," he told
Al-Masry Al-Youm
.
He said that Egypt has made 20 steps for the common interests of Egypt, Sudan and Ethiopia, while Ethiopia has not made a single one.
Despite this, Abdel Muttalib asserts that all options are still open for resolving the differences between Egypt and Ethiopia regarding the Renaissance Dam crisis, in order to maintain Egyptian rights to the Nile waters.
He noted that the upcoming period will see diplomatic, political and legal moves towards asserting these rights.
"
We have escalatory steps to assert our historic rights in the Nile waters, which are recognized by the international laws and norms and appreciated by the international community, and we have dignity in the management of negotiations…This is what makes us resort to rationality in the negotiations," he continued, stressing that Egypt will not go to Ethiopia unless Addis Ababa is willing to return to negotiations to resolve points of contention on the Renaissance Dam.
The minister addressed the Ethiopian people,
"
We have not and will not disagree with you, and the Egyptian position of the Renaissance Dam project is not against you, but it is based on a realistic vision understood by everyone, regionally and internationally, in addition to the technical and scientific aspect, which confirms the inadequacy of the technical studies carried out by the Ethiopian side on the dam, and its unreadiness for development or not harm the water needs of the three Eastern Nile basin countries–Egypt, Sudan and Ethiopia–in addition to its risks on the resources of the Ethiopian people."
Abdel Mutallib also pointed out that the Ethiopian government is facing problems financing the dam and did not seek a convergence of views with Egypt, stressing that Egypt is confident in its technical, legal and political position.
Edited translation from Al-Masry Al-Youm