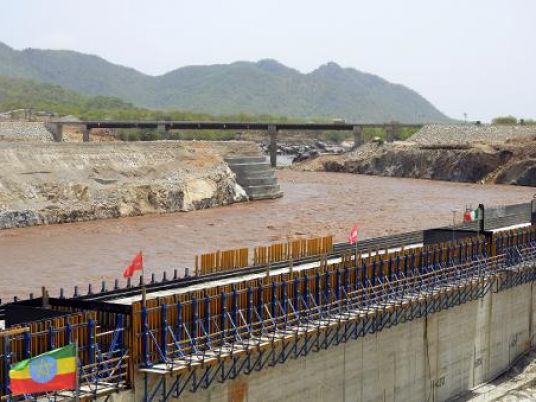 Minister of Irrigation and Water Resources Mohamed Abdel Muttalib said he is likely to resort to internationalizing the crisis of the Ethiopian Renaissance Dam, according to the Turkish Andolu Agency.
"All the options and scenarios are possible," he added.
Abdel Muttalib said in a press statement Thursday: "Egypt will not close the door to negotiations with the Ethiopian side, but Ethiopian decision-makers have to find out a solution for us in a way that satisfies all parties, and does not affect Egypt's share of water."
"Each party has the right to defend their rights, but not at the expense of other parties or by affecting its share," Abdel Muttalib mentioned.
The Egyptian minister and his accompanying delegation, returned to Cairo, on Tuesday morning, coming from the Ethiopian capital Addis Ababa. The Ministry of Water Resources and Irrigation said negotiations had failed as the "Ethiopian government did not respond to the Egyptian proposals and insisted on its position."
At a press conference Tuesday, the Ethiopian Prime Minister Healy Mariam Dessalines said that filing a complaint with the Renaissance Dam crisis to the UN Security Council was a step Addis Ababa was ready to take, pointing out his country would win politically.
He ruled out at the same time the possibility of war between the two countries saying it was impossible.
Recent months have witnessed strained relations between Egypt and Ethiopia after the latter announced starting the construction of the Renaissance Dam.
Edited translation from Al-Masry Al-Youm