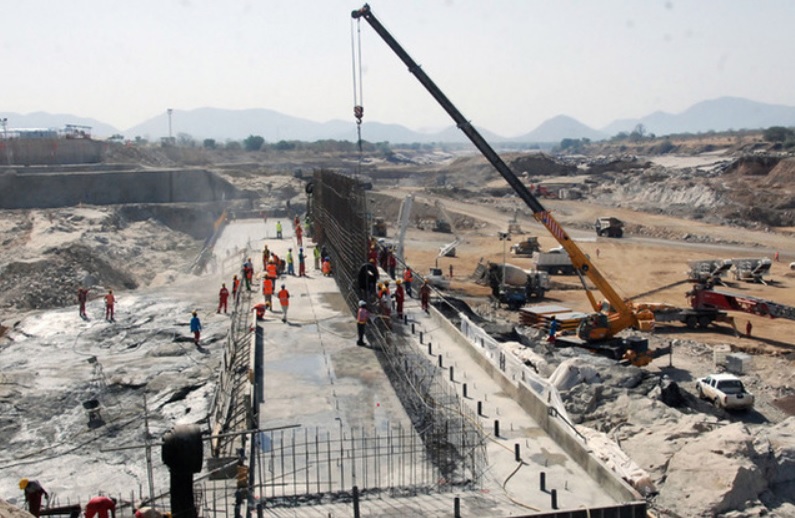 The Ministers of Water Resources and Irrigation from Egypt, Ethiopia and Sudan began meeting in the Sudanese capital of Khartoum to discuss the Grand Ethiopian Renaissance Dam (GERD).
Over two days, the meetings will go over proposals to fill and operate the dam and the results of the Tripartite Technical Committee's meetings, which discussed the issue for four days.
In an official statement from the White House, the US commented on the ongoing negotiations between the three countries on the Renaissance Dam.
"The United States supports the ongoing negotiations of Egypt, Ethiopia and Sudan to reach a mutually beneficial and cooperative agreement on the filling and operation of the Ethiopian Renaissance Dam," the statement read.
The statement stressed that all Nile Valley countries have the right to economic development and prosperity, and called on all parties to exert good faith efforts to reach agreements that preserve those rights, while respecting the rights of others to benefit from the Nile's water.
The meetings of the independent scientific group for Egypt, Sudan and Ethiopia started in Khartoum on Monday to discuss filling and operating the Renaissance Dam, to work on bridging the views between Egypt's proposals and Ethiopia's vision for filling the reservoir and its operation, and to review the solutions put forward by technical committees.
The GERD meetings which took place in Egypt last month saw differences of opinion after Ethiopia rejected the Egyptian proposals.
Edited translation from Al-Masry Al-Youm