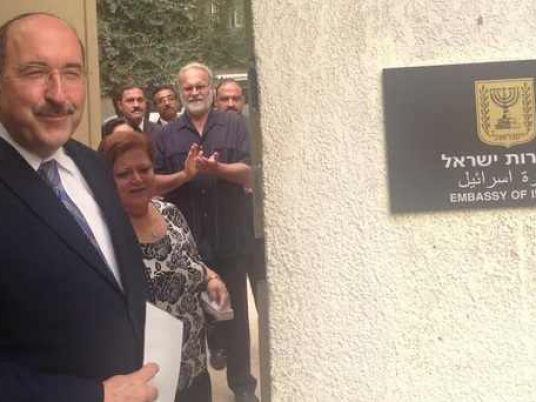 Islamist activists are criticizing President Sisi for allowing the Israeli embassy in Cairo to reopen.
Hatem Azzam of the Wasat Party expressed his disapproval for the reopening, after the embassy had closed its doors for the past four years.
He posted on Twitter: "When some said President Abdel Fattah al-Sisi defames the Palestinian resistance and strangles the Gaza Strip, I thought they were wrong. Now we know how much of a patriot Sisi is after he brought back the Israeli ambassador. Long live Egypt."
Activists affiliated with the Muslim Brotherhood also criticized Sisi, accusing him of treason.
Anas Abdallah, a young Brotherhood member, said it was obvious there is partnership between the Zionist project and the Egyptian regime.
Edited translation from Al-Masry Al-Youm