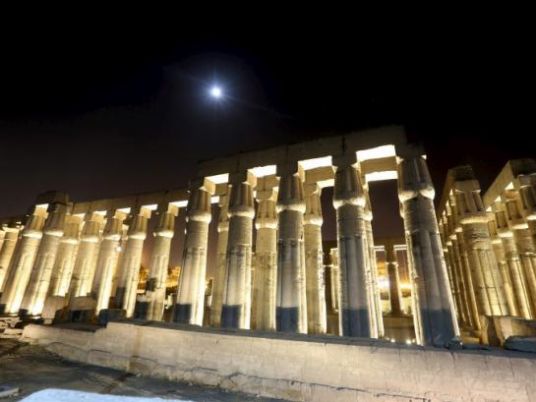 The Israeli Embassy in Cairo announced on Wednesday the return of Israeli tourists to Egypt, and displayed the details of the first visit of an Israeli tourist group to visit to Egypt since one year and a half.
On Facebook, the embassy posted that the visit included the Valley of the Kings in Luxor, Aswan Dam, and a number of Jewish shrines, the embassy said on its Facebook page.
The embassy added that Smadar Perry, a correspondent of Yedioth Ahronoth daily Israeli newspaper, insisted to participate in the trip, especially as she had already visited Egypt "hundreds of times" before.
The visit took place amid tight security measures to protect tourists. A police car permanently led the bus, which carried the tourists, and another one followed the bus along with two police motorcycles. The security guards rejected repeated Israeli requests to let them walk in the street.
The embassy quoted the report published by the correspondent of Yedioth Ahronoth as saying that a captain who accompanied the group in Luxor, said: "[My superiors] will dismiss me from work, if [any of] you are missing a single lock of hair!"
Although Egyptians welcomed Israeli tourists and members of the group did not face any manifestations of hostility when they presented themselves publicly as Israeli, no Egyptian official has issued a public statement welcoming the visit, said the statement.
The visit 's program included a balloon trip in Luxor; eating falafel in Felfela restaurant in Cairo on Talaat Harb Street; moving around Kasr El Nil Street; and visiting the Yacoubian building — the bulding which inspired a novel by writer Alaa al-Aswany that is translated into Hebrew, according to the statement.
The group took souvenir photographs of the Sha'ar Hashamayim Synagogue and Madbouly library, where the book Yasmin, written by Israeli writer Eli Amir, is sold.
Edited translation from Al-Masry Al-Youm