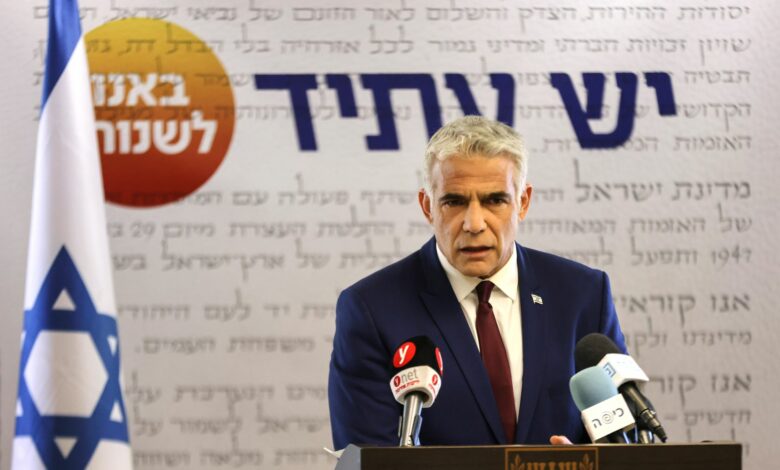 Israeli Foreign Minister Yair Lapid said on Monday, during a visit to Slovakia that Israel would not be a way to bypass the sanctions imposed by the United States and other Western countries against Russia.
"The Ministry of Foreign Affairs is coordinating the issue with partners, including the Bank of Israel, the Ministry of Finance, the Ministry of Economy, the Airports Authority, the Ministry of Energy, and others," he said after meeting with Slovak Foreign Minister Ivan Korcok.
He said that this war must stop, as the European continent witnessed many wars and the only thing that resulted from these wars was the terrible suffering.
Lapid pointed out that "in recent years there has been peace in Europe and it has resulted in prosperity that people have never known before."
He added that Israel will help mediate efforts as much as it can for a ceasefire. An end to the war, a peaceful solution and the restoration of peace.
Lapid said, "Israel is working in full coordination with our ally the United States of America and with our European partners to try to end this violent tragedy as soon as possible and to prevent the tragedy from continuing."
A spokesman for Lapid said that among the sanctions involved were financial, although the Foreign Ministry refused to provide a list.