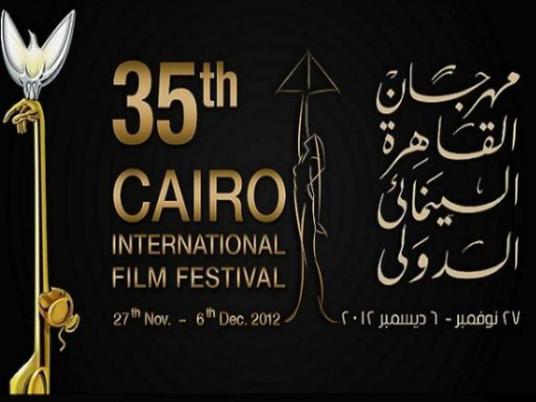 It's difficult times for the organizers of the 35th Cairo International Film Festival, which will showcase 125 films from 66 countries over the next week. The festival opens tonight at the Cairo Opera House, honoring Egyptian sweethearts Lebleba and Nelly and premiering Ibrahim Batout's "Winter of Discontent" in Egypt. This is the festival's first edition since the 25 January revolution, and it's dedicated to the souls of those killed in protests.
The opening ceremony, which was postponed to tonight due to mass protests on Tuesday against President Mohamed Morsy's constitutional declaration, used to be famous for its lavish celebrations attended by Hollywood stars. This year, most festivities were cut to a minimum due to the recent street violence and limited resource. The government's decision to take over its organization earlier this year also prompted many red carpets guests to decline their invitations.
The assignment of the festival's organization to the ministry, under the auspices of Culture Minister Saber Arab and the festival's director Ezzat Abu Ouf, has also raised much controversy as it violates a previous ministerial decision to have civil society organizations organize film festivals across the country. Filmmaker Ahmed Abdullah, a former board member of the National Cinema Center which proposed the decision to former Culture Minister Emad Abu Ghazi, says he is boycotting the Cairo festival because the ministry has gone against that decision.
The Cairo International Film Festival was first established by director Kamal Mallakh in 1967. Back then it was still small with limited contributions from Arab cinema and a meager budget. Filmmaker Saad al-Deen Wahba took over the position after Mallakh passed away in 1985, he worked on turning it into an international event recognized by the International Festivals and Events Association. Wahba fought against the Culture Ministry's interferences and censorship attempts for years, keeping it independent; yet the festival suffered financial hardships. Still, he managed to invite Hollywood starts like Anthony Quinn and Elia Kazan for the first time. This tradition continued under the directorship of both actors Hussein Fahmy and Abu Ouf.
But budget cuts this year in response to the economic downturn have resulted in the cancellation of the grand festivities, and limited publicity of the annual event across the city.
Abdullah was one of the filmmakers that demanded spending on luxurious ceremonies be reduced in favor of better film selection.
"[Despite the previously large budget] the festival did not attract world premiers. That is how we evaluate any festival," he says.