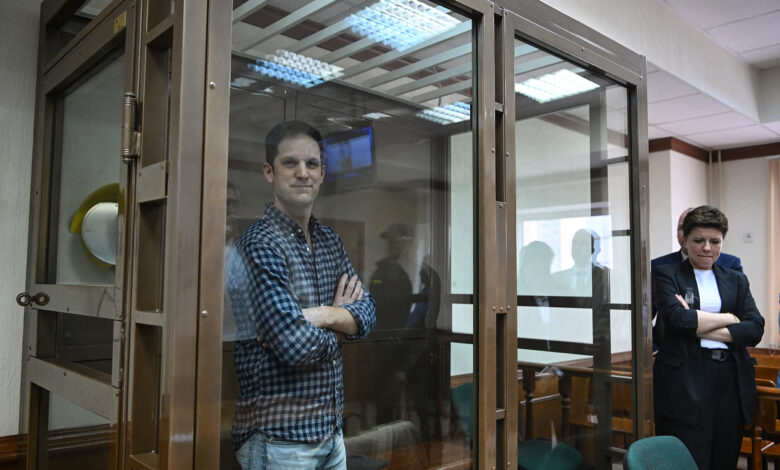 Jailed Wall Street Journal reporter Evan Gershkovich is appearing at the Moscow City Court hearing to appeal the terms of his detention.
He is asking that his pre-trial detention be under house arrest rather than in jail.
Gershkovich is standing in a glass cage, arms folded, standing up as journalists scramble in.
The US Ambassador to Russia Lynne Tracy is standing to the right of the cage with lawyers.
Gershkovich was detained in late March and formally charged with espionage.
The US State Department has officially designated Gershkovich as wrongfully detained by Russia.