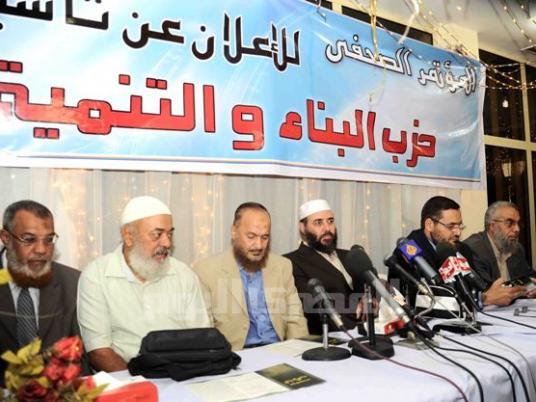 The Freedom and Justice Party is planning to run independently in the upcoming parliamentary elections, and would only ally with other Islamist parties in certain constituencies, Jama'a al-Islamiya leader Safwat Abdel Ghany claimed at a rally on Thursday.
Jama'a al-Islamiya and its political arm the Construction and Development Party, on the other hand, hope to form a large Islamist coalition, said Abdel Ghany, who is the head of the Construction and Development Party bloc in the Shura Council.
The Construction and Development Party has so far met with the Salafi Nour Party, the Watan Party, the Wasat Party, the Asala Party and a number of revolutionary youth coalitions that support the "Islamic project," Abdel Ghany continued.
An Islamist alliance comprised of several political parties should emerge in the coming days, he said, adding: "We need a Parliament that preserves Sharia, and we hope to have one single list for Islamists in the upcoming elections."
Edited translation from Al-Masry Al-Youm