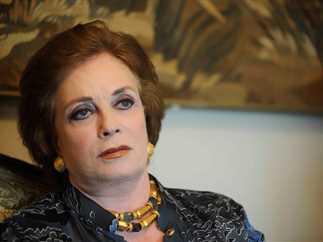 The wife of the late President Mohamed Anwar al-Sadat, Jehan al-Sadat passed away after a short struggle with illness.
The Presidency of the Arab Republic of Egypt mourned with great sorrow the death of Sadat in a statement, saying: "The wife of the late Sadat, the hero of war and peace, who provided a model for the Egyptian woman in supporting her husband under the most difficult and challenging circumstances, until he led the country to achieve historic victory in the glorious October War, which represented a milestone in the modern history of Egypt."
On Thursday, Mohamed Anwar al-Sadat, a member of the family, commented on the health condition of Jehan, saying that she had contracted a disease more than a year and a half or two years ago, and she was treated abroad for a while and returned to Egypt where she continued to receive treatment.
But over the past two weeks, she has not been well, and her condition went critical.
Sadat assured she did not die of coronavirus.