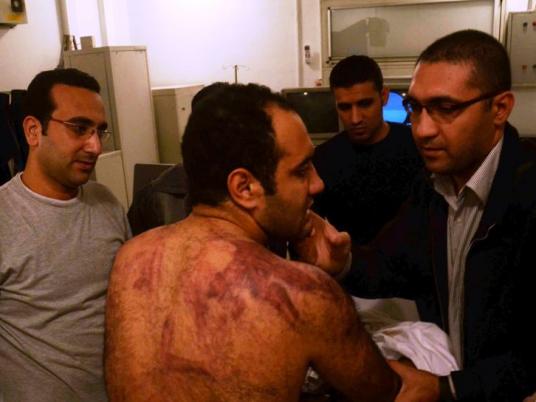 The Journalists Syndicate Council condemned on Wednesday the attack on photojournalist Ahmed Gomaa.
Gomaa, who works for the privately-owned newspaper Al-Dostour, was reportedly attacked by security forces Tuesday while he was covering the events in Simon Bolivar Square, southwest of Tahrir Square. He was taken to the intensive care unit at a private hospital.
In a statement issued on Wednesday, the council demanded that Interior Minister Ahmed Gamal Eddin conduct an immediate investigation into the incident and apologize to Gomaa and the journalism community. It also called for the return of Gomaa's equipment, cell phone, national identity card and person papers, which security forces seized.
The syndicate stressed that Gamal Eddin must issue strict orders to the police to protect journalists, especially during the coverage of clashes, to ensure that such attacks do not continue to occur.
In a similar incident on Monday, security forces physically assaulted Mohamed al-Qamash, a journalist at Al-Siyasi magazine, an Al-Masry Al-Youm corporation publication, while he was covering clashes in Simon Bolivar Square.
Edited translation from MENA