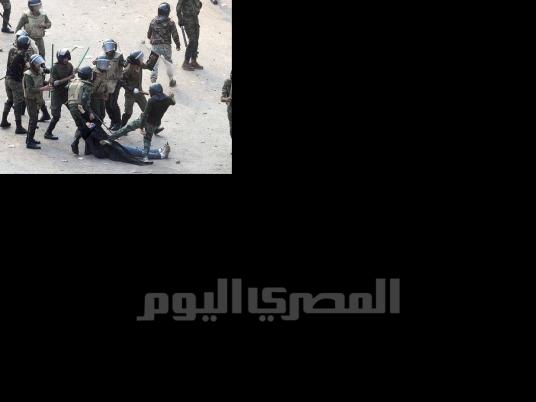 Egypt's Journalists Syndicate on Saturday condemned the ongoing military crackdown on peaceful demonstrators and attacks on journalists.
A statement released by the syndicate rejected "the flimsy justifications" of the ruling military council and the new cabinet, which they said had failed its first practical test. Prime Minister Kamal al-Ganzouri had promised not to use violence against demonstrators under any circumstances.
The Journalists Syndicate called on the military council to immediately order a halt to attacks against demonstrators, apologize for the crimes committed against them, and open an independent investigation into the violence immediately. It called on the demonstrators to practice self-restraint, keep protests peaceful and protect public institutions.
The statement said that attacks on journalists covering the events, especially on 18 November and 16 December, are a continuation of a series of apparently deliberate attacks on journalists.
It said the SCAF is fully responsible for such attacks, citing as an example the assault on Ashraf Wardany, who was detained inside the People's Assembly building and attacked by security when he showed his identity card.
It called on civil society, political forces and all believers in freedom of expression to show interest in the issue and challenge attacks against media outlets and personnel.
The violence began in the early hours of Friday morning, when security and military forces clashed with protesters participating in a sit-in outside the cabinet building. At least 10 people have died and hundreds have been injured.