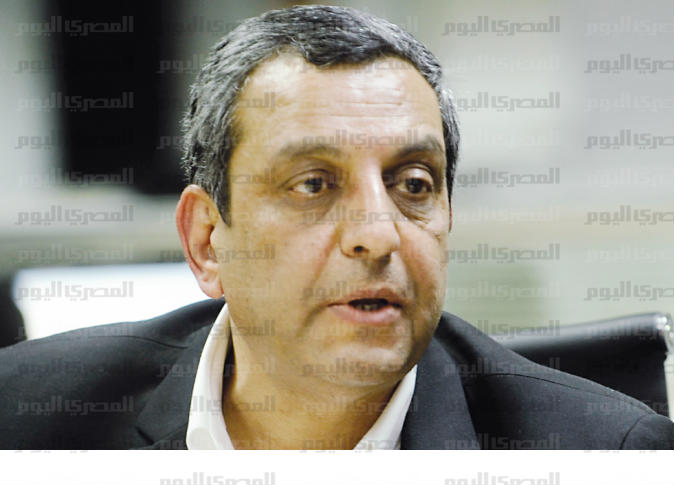 Nine rights groups have rejected the suspended one-year sentence issued by Qasr al-Nil Misdemeanor Court against former chief of Journalists Syndicate Yehia Qallash, syndicate secretary Gamal abdel Rehim; and former Head of the Freedoms Committee at the syndicate Khaled el-Balshy.
The groups said they consider the verdict a 'new black mark on the records of journalism freedom'.
In a joint statement on Monday the groups, including the Egyptian Initiative for Personal Rights, the Egyptian Commission for Rights and Freedoms, and the Association for Freedom of Thought and Expression, said the verdict "goes under the list of politicized verdicts made over the past few years against the activists of the civil community in Egypt."
They urged authorities to provide an unbiased atmosphere to challenge the verdict.
The groups also called on the newly-elected chief Abdel Mohsen Salama and the new syndicate board to take on their responsibilities to truly defend the syndicate members, especially Qallash, Balshy and Abdel Rehim. They added that both the investigations and the trial clearly indicated there were previous intentions against the three of them.
Moreover, the groups also indicated growing concerns over the public rights and freedoms in Egypt, which is demonstrated by actions such as the writer Ibrahim Eissa being referred to prosecution after his TV show was suspended; the crisis made by parliament against Al-Ahram press institution in the wake of MP Mohamed Anwar al-Sadat's dismissal.
Earlier this week, the court sentenced journalist unionists to relatively more lenient punishments, overruling the harsh verdicts prononced earlier against them for harboring colleagues wanted by the law and spreading false news.
Qallash, Abdel Rahim and Balshy have been sentenced to two years in prison and fined LE10,000 each in November, for harboring Amr Badr (now member of the syndicate's board) and Mahmoud al-Sakka.
The ruling eased the sentences to one year of prison for each, and granted a stay of execution by the court.
Edited translation from Al-Masry Al-Youm