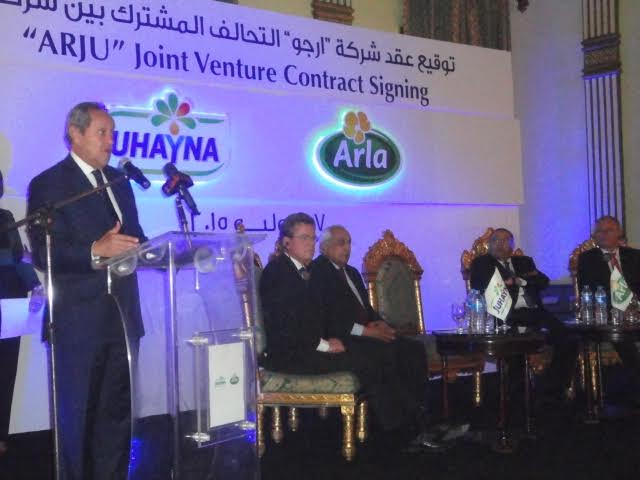 Egyptian dairy giant Juhayna and Danish Arla Foods have signed a partnership agreement for the establishment of a joint venture called ARJU Food Industries in a ceremony on Wednesday attended by Egypt's industry, investment and international cooperation ministers .
A statement by the Foreign Trade and Industry Ministry quoted Juhayna's CEO, Safwan Thabet, as saying that the new entity will launch with an initial capital of LE200 million that will hopefully climb to LE500 million. It targets 100 million euros in revenues by 2020, he revealed.
Thabet said the project seeks to boost the distribution and manufacturing capabilities in the dairy products field, adding that the new venture secures 100 direct job opportunities.
Juhayna owns 51 percent of the new company, with 49 percent for Arla Foods.
The next two or three years will see ARJU having established its factory in Egypt, Thabet said.